Darren Porter is a fisherman and environmental activist.
KJIPUKTUK (Halifax) – I take issue with the quality of CBC reporting ever since reports of huge gasperau fish kills in the Gasperau River first surfaced. Too often the CBC's stories simply echo Nova Scotia Power's spin rather than identify its upstream turbine and flawed protective systems as the real culprit.
CBC's latest report is no exception. I am not surprised, we have seen far too many of these shitty stories being written by CBC reporters.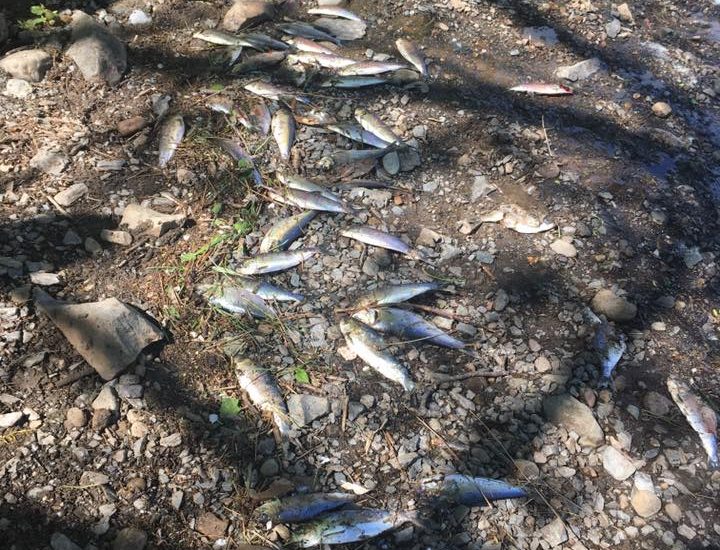 "A Nova Scotia Power hydroelectricity turbine, shut down after a fish kill several weeks ago, now can't be restarted because of an unusually large number of fish in the Gaspereau River," writes reporter Paul Withers.
However, it's not the unusually large number of fish that's the problem. The issue is that the systems that are supposed to prevent fish from entering the turbine area are inadequate.
The story also fails to mention that these "fish kills" are a fairly regular event. What was unusual is that local fishermen decided to raise the alarm, rather than try to work things out quietly with NSP.
The second paragraph also contains a factual inaccuracy, as well as a statement by Nova Scotia Power that should not have been left unchallenged .
"The White Rock plant turbine was shut down last month after dozens of dead gaspereau fish were found downstream from the generating station. Nova Scotia Power said they believed the gaspereau were drawn into the turbine when the utility increased the water flow to accommodate the annual Apple Blossom charity rubber duck race."
First of all, dozens of gasperau is a gross understatement of what actually transpired. The estimated number is over 100,000 dead fish. And that estimate is likely low, but we will never know because Nova Scotia Power did not do a proper mortality monitoring death count, something the fishermen formally asked for two months prior to this kill.
Secondly, as fishermen reported the killing started on the Monday prior to the duck race, with a particularly high number of dead fish on the following Thursday, and then on Sunday, the day of the duck race, it was a full scale massacre. Fish continued to die until Wednesday when Nova Scotia Power shut the generator down.
I find it disturbing how the spin of this story is directed away from the real problem. Don't blame the high number of fish, and especially don't blame the duck race, which only serves to create conflict in the community. It wasn't the duck race that killed those fish, it was Nova Scotia Power and its failed systems.
If you can, please support the Nova Scotia Advocate so that it can continue to cover issues such as poverty, racism, exclusion, workers' rights and the environment in Nova Scotia. A pay wall is not an option since it would exclude many readers who don't have any disposable income at all. We rely entirely on one-time donations and a tiny but mighty group of kindhearted monthly sustainers.