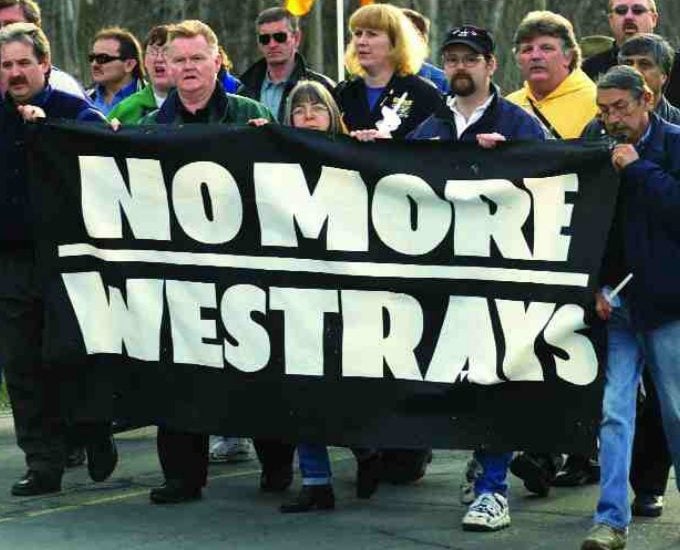 KJIPUKTUK (Halifax) – On May 9, 1992, 26 miners lost their lives in the Westray Mine located in Pictou County, Nova Scotia, when a buildup of methane gas and coal dust ignited and caused an explosion. Prior to the explosion, several safety concerns had been raised by employees, union officials and government inspectors. This incident resulted in changes to legislation regarding how to establish the criminal liability of corporations for workplace deaths and injuries.
The Westray Bill or Bill C-45 was federal legislation that amended the Canadian Criminal Code and became law on March 31, 2004. The Bill (introduced in 2003) established new legal duties for workplace health and safety and imposed serious penalties for violations that result in injuries or death. The Bill provided new rules for attributing criminal liability to organizations, including corporations, their representatives and those who direct the work of others.
Since the Bill came into force there have been fewer than 30 charges across the country. Every year, almost 1000 workers die in a workplace accident in Canada.
We have been trying to ensure more criminal investigations happen at workplaces and to see the Westray Bill enforced to a greater extent.
If that law is not being used, and the test of that law is hard to meet, then it needs a second look. Police are almost always the first on the scene of a workplace fatality or accident with serious injuries. The question is, who has the responsibility when they arrive on scene of a workplace death when it comes to negligence and worker protection?
If the police are called to the scene of a fatality, they start a criminal investigation to determine if foul play was involved. If it is, they track down the culprits, lay criminal charges and the case goes to court.
When the police land on the steps of an employer when a worker dies at work, why don't they do the same thing?
More often than not, the case is referred to the Occupational Health and Safety division within the Department of Labour and Advanced Education, and cannot lead to criminal charges under the Westray Law as only the police or crown can do that.
Sadly, provincial investigation under the provincial health and safety legislation brings a fine, not jail time. It has been seventeen years since the Westray Law came into force and we ask why aren't the police using the Westray legislation to investigate every workplace death or serious injury as a crime until the evidence says otherwise?
Changing workplace safety will only happen about when bosses learn "kill a worker – go to jail". Otherwise, fines are just a slap on the wrist, viewed as the cost of doing business.
Danny Cavanagh is president of the Nova Scotia Federation of Labour