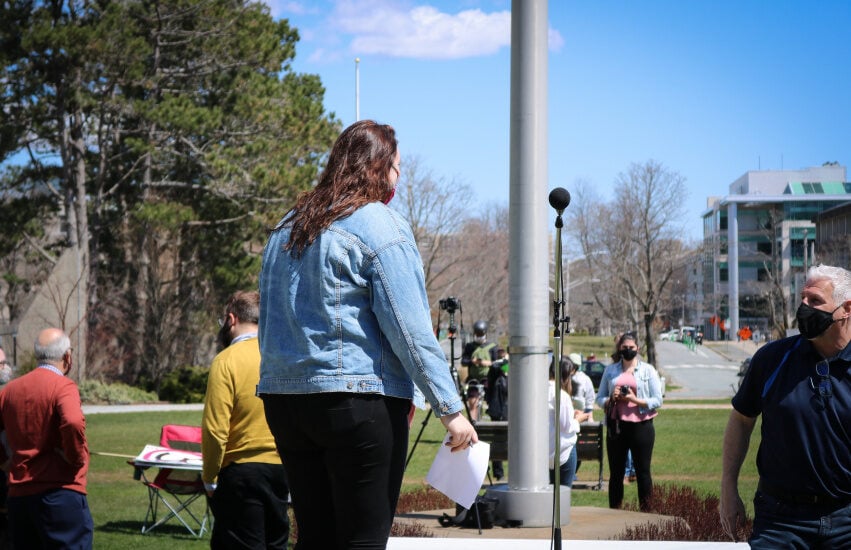 HFX – Dalhousie confirms tuition increase, larger international differential in board meeting as students rally for a price freeze.
Yesterday afternoon the Dalhousie Board of Governors has voted in favour of a three percent tuition increase and an $1473 increase in international student differential fees. This comes an hour after students rallied to freeze fees.
The motion passed with all members in favour, with the exclusion of the three student representatives.
This is the second rise in tuition fee at Dalhousie during the pandemic and comes with a further $1473 increase to international student fees. The tuition increase works out to an extra $243 for arts students and $276 for science students.
The student rally was attended by around four dozen students and community members, and speakers included Nova Scotia NDP leader Gary Burrill and Dalhousie Student Union president Madeleine Stinson.
"Is it a time when it's easier for anybody, while they're going to school to get a part time job? I don't think so," said Burrill. "Is it a time when anybody's financial prospects are looking better than they were before? I don't think so, of course not."
DSU members have been camping out on the Dalhousie Quad since Friday in protest of the increase. "What this increase tells us,is that we only belong if we pay our fees," said Stinson, choking up.
One speaker was Erica Seeleman, DSU VP Academic & External and _ year student. During her term with the DSU, Seeleman says she campaigned against tuition increases now and last summer.
"Dalhousie has not made accommodations with their budget to make a learning experience that is conducive to success for our students," Seeleman said in her speech. "Budget increases affect what students are able to afford, what students are able to eat, food security, the cost of textbooks."
"If there was ever a time to make accommodations, it's this year," Seeleman said.
See also: Dalhousie students camp out in support of tuition freeze