KJIPUKTUK (Halifax) – Carding remains a controversial issue in Halifax. As widely reported, Black people in Halifax are three times more likely than white people to be street checked. Many people are calling for stricter rules or even an end to carding, but as we found out last week, Halifax Regional Police chief J.M.Blais is not interested in making changes, let alone halting the practice.
Calvin Lawrence, a former Black police officer who served with Halifax City Police in the sixties and seventies, has been following the discussion from his current residence in Ottawa. He's not happy with the Chief's stance, and draws on his own experiences as a cop on the Gottingen and Gerrish beat to explain why.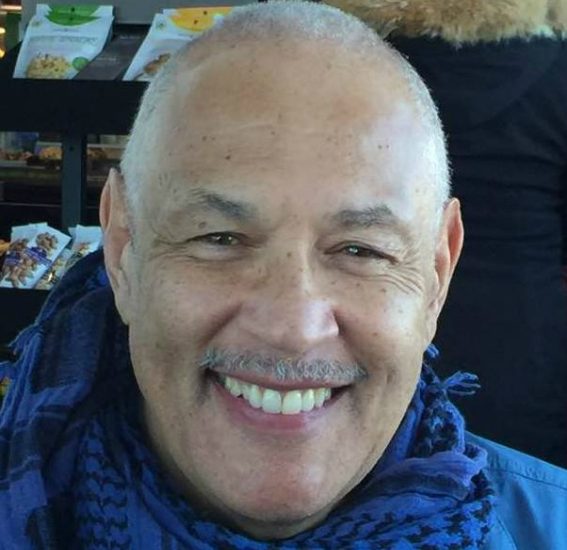 Lawrence went on to work with the RCMP.  While there Lawrence filed a human rights complaint because he faced systemic and institutional racism on the job. He retired in 2006 after a 36-year policing career with two long-service good-conduct medals.
On the randomness of street checks
Note: Chief J.M. Blais argues that street checks in Halifax are not random, because "91% of the individuals who are street checked have been charged with a crime, or at the time of the check are with somebody who has been charged with a crime."
That to me is stopping people arbitrarily. That's stopping people at random. How would you know that a person has a criminal record until you stop them?
I grew up there (in Halifax North End), and I walked down the street many times with people who had criminal records. I am an ex-police officer without a criminal record. Is Blais saying that I am suspect because I am walking down the street at 2 AM with somebody with a criminal record?
We will go with the fact that police checks are stopping people at random. Then I will say what does the Charter say about stopping people at random? It's not my issue, but is it legal?
If a police officer were to stop me arbitrarily, without reasonable ground, I would ask if I was free to go. And if the answer was no, I would stop talking. If I then get push back and they put me in the car, I would go S.E.I.S., Sue Everybody In Sight.
I wouldn't go to the Human Rights Commission, It's a tool of government, their cases go on for years and meanwhile people have to deal with money, time and stress. I also wouldn't go to the police complaint commission. I would sue.
On what has changed for the worse
I think that there are a number of issues that have made relations worse between the police and the Black community. The main one is that drugs were not a problem in our community when I was a police officer there.
Taking police officers off the beat has also made things worse. Any time when you move the police away from the public, be it through technology or so called storefront locations, you make things worse.
Now I understand you can't put police officers on the beat in rural areas like Preston, but Gottingen Street and all the areas in Halifax had beat police officers 24/7.  After I had worked in the Gerrish-Gottingen area day in day out I would know anybody that was walking on the street and I would not need police checks.
On respect
Black communities have a lot of issues other than policing. And then there are a lot of issues that need to be resolved by police and residents talking things through. In order to do that you have to treat everybody you come in contact with respectfully and with dignity.
If I were to stop you on the street (respectfully), you could almost beg me to talk to you. "Excuse me sir, my name is Corporal Lawrence, I am really sorry to bother you, we are just doing some checking…"  As opposed to "Hey you, where are you going? What are you doing here?" What individual is going to stand by in their own community and tolerate being treated like that?
It is also very important that people understand what is going on with that information, and that is where the privacy comes in. The Chief needs to explain how the data is kept and what the security and privacy protocols are.
On diversity
The Chief has said that he has the most diverse police force. It's important for Blais to give some of these diverse officers the opportunity to give him their views on street checks. And he should really listen. Listen to your own people!
Also, when they say that they have such a diverse force, the next question is how diverse are the higher ranks?  In the sixties, when I was hired and when the (Black) Panthers came to Halifax, the question was how many (diverse members) do we have?These days the question should be, how many do we have in the higher ranks?  
If you can, please support the Nova Scotia Advocate so that it can continue to cover issues such as poverty, racism, exclusion, workers' rights and the environment in Nova Scotia. A pay wall is not an option for us, since it would exclude many readers who don't have any disposable income at all. We rely entirely on occasional one-time donors and a group of 25 or so dedicated monthly sustainers.