KJIPUKTUK (Halifax) – Let me tell you, North Preston's Finest is for real. The group even has a Facebook page. There you can learn about the Mobile Food Market schedule, basketball championships, all kinds of stuff. You should join and learn about the many community-minded events that happen in this historic African Nova Scotian community.
Another North Preston's Finest group hits the news rather more often. It's a mysterious gang of young Black men from North Preston who engage in human trafficking and who force Nova Scotia women into the sex trade.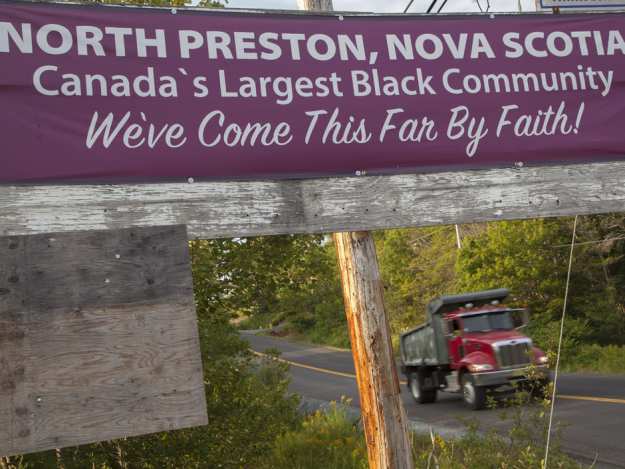 A Black man who lives in Ontario but at one time lived in North Preston was arrested today for this abhorrent crime. Police says the man is "associated with a Halifax-area street gang known as North Preston's Finest," and this fact is duly reported by journalists. A CBC radio news item today also referred to the gang.
When I hear the word 'gang' thrown around I think Hells Angels, Maffia, Billy the Kid, that kind of thing. But according to earlier statements by police that's not what we are talking about here.
"NPF is a term that refers to persons with ties to North Preston and surrounding areas who may or may not be involved in criminal activity," RCMP spokeswoman Cpl. Jennifer Clarke told the National Post last summer. "There is currently no evidence to support the claim … that NPF is an established group, with a defined structure, working in a coordinated fashion to carry out criminal activities, specifically human trafficking."
No structure and no coordination to me implies there is no gang. Just a bunch of people with roots in one of Nova Scotia's poorest communities, a community with a history of high unemployment rates mainly because of Nova Scotia's long history of anti-Black racism.
I am not saying there are no pimps and other criminal activities by Black men who grew up in North Preston and likely know one another, and at times even cooperate. But I am saying there is nothing to suggest that a gang named North Preston's Finest  exists.
That's also what local residents told the same National Post reporter.
The story quotes Neville Provo, an athletic coach and staff member with Souls Strong, a community program that provides mentorship to young men deemed at risk of falling into violence or drugs, who says that if crime happens, it's strictly "individuals doing individual things."
If there is no gang, than all that's left is an ugly name that unfairly paints an entire community with the same brush. A community that can point to wonderful residents, a proud history, but that ends up fighting stigma seemingly any time a Black man from Nova Scotia gets arrested for the crime of human trafficking.
Police and media should be a little less quick to throw that ugly name around.
If you can, please support the Nova Scotia Advocate so that it can continue to cover issues such as poverty, racism, exclusion, workers' rights and the environment in Nova Scotia. A pay wall is not an option, since it would exclude many readers who don't have any disposable income at all. We rely entirely on one-time donations and a tiny but mighty group of dedicated monthly sustainers.