KJIPUKTUK (Halifax) – Here in Nova Scotia we hear about racism in the workplace too often. It's terrible, and there is little we can do, apart from writing a letter or maybe boycott a store.
But when that workplace is our very own city than we own that problem.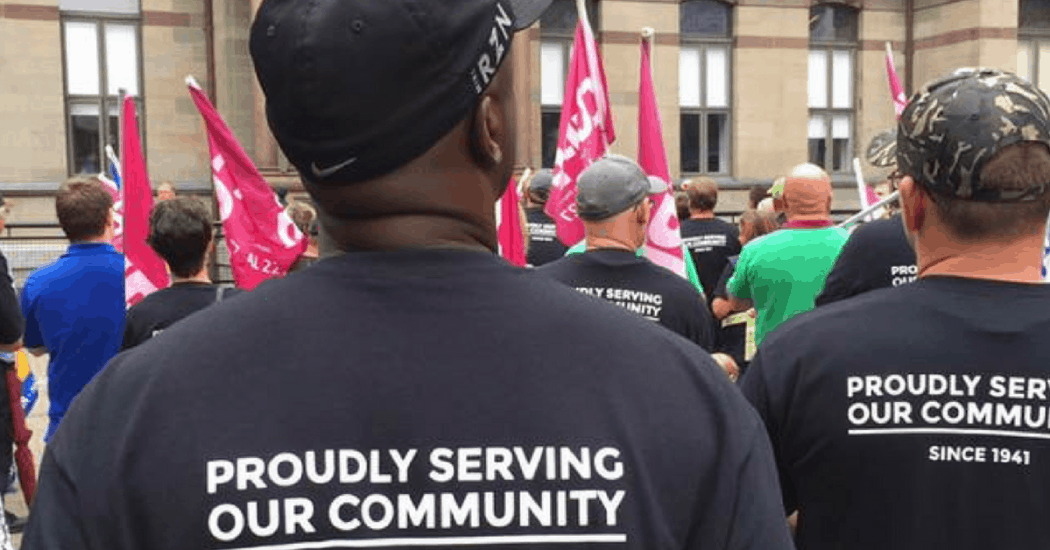 In 2016 a report by an external consultant found widespread racism (and let's not forget, misogyny and homophobia as well) among management ranks in HRM's Municipal Operations Programs (MOPS) division.
Only News 95.7 and the Nova Scotia Advocate reported the story at the time. Now it's receiving wider coverage, thanks to yesterday's rally at City Hall by Black employees who two years later still have not seen any changes for the better.
Sure, there is a spreadsheet that tracks progress on the report's 90 recommendations. We FOIPOPed it in September 2017. Things are going well, we were informed, with 50% of the recommendations fully addressed, the remainder either pending (16%), on track (6%) or at risk (30%). That report so much felt like a bureaucratic exercise meant to make an issues disappear that I couldn't even wring a story out of it.
Yet what the consultants found when they looked at working conditions for Halifax outside workers in 2016 was truly horrific.
"The overwhelming opinion of the African Nova Scotian employees with whom we spoke is that they have experienced incidents of harassment and discrimination in the workplace. Of concern to us is not just that these incidents occurred, but that they were not immediately and effectively addressed by supervisors." 

"The consultation with  employees and interviews with supervisors suggest that the business unit is caught up in a self-sustaining cycle of prejudice in which African Nova Scotians continue to be negatively impacted by experiences of harassment and discrimination, and supervisors and other employees dismiss these concerns, or blame the victim for their response." 
One problem is that it's all secret, because it's considered a personnel issue. Never once has the report been discussed at a public Council meeting. Which is why you probably didn't know about this mess, and why most media never reported it until yesterday's rally alerted them.
Which is not to say councillors aren't kept in the loop. "Council has received an update regarding the report and staff will be presenting any recommendations as they relate to changes to the Employment Equity Policy, for Council's approval, in the coming months," then senior communications advisor Adam Richardson told me in August 2016.
Journalist Jacob Boon of the Coast reports that an updated progress report on the recommendations that was asked for earlier this year by councillor Lindell Smith is expected back at council within a month.
Let this be a public Council session, rather than yet another in camera session. Calling this a personnel issue, and hence not our business, doesn't make sense.
The problem here is not an individual employee whose privacy should be protected, the issue is the occurrence of structural racism, homophobia and misogyny at our very own City Hall. We own that problem, and we need to be able to see for ourselves what our councillors are doing to fix it.
See also:
And here is a link to the report.  Read it and weep.
---
If you can, please support the Nova Scotia Advocate so that it can continue to cover issues such as poverty, racism, exclusion, workers' rights and the environment in Nova Scotia. A paywall is not an option, since it would exclude many readers who don't have any disposable income at all. We rely entirely on one-time donations and a tiny but mighty group of dedicated monthly sustainers.