KJIPUKTUK (Halifax) – People approved for release and conditionally discharged from the East Coast Forensic Hospital often have no place to go because Community Services is unable to provide supportive housing and related services.  So they just stick around.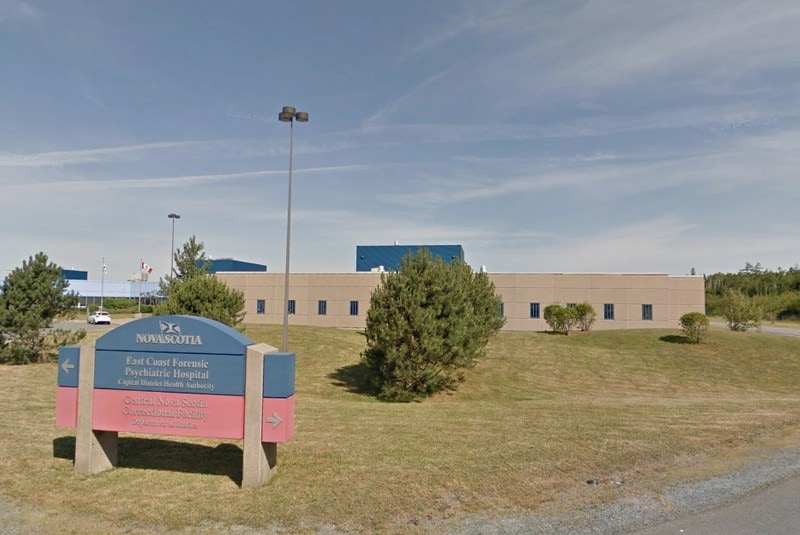 That information was contained in yesterday's and today's testimony at the Nova Scotia Human Rights Commission's inquiry into the lack of supportive housing for people who live with disabilities.  
Some have waited for suitable housing for as long as six years, a report tabled at the enquiry suggests. The report was compiled by Patryk Simon, a statistician and manager at the Nova Scotia Health Authority.
19 conditionally discharged people were waiting for suitable housing in April 2018, and hence unable to leave the hospital. On average they had been waiting for 840 days. These 19 folks represented 33% of all occupied beds at the hospital at that time, the report states.   
The report showed that in an April 2018 snapshot one person had been waiting for housing for over six years, two for between 4 and 5 years, two for 3 to 4 years, and one person had waited for 2 to 3 years. Another five patients were waiting for supported housing for a period of between one and two years.    
People end up at the East Coast Forensic Hospital, a psychiatric hospital, through an encounter with the justice system.
The 19 people in question are now deemed to have recovered sufficiently to be issued a conditional discharge, but they can't leave because they have no place to go.
The wait list they occupy is the same one that contains people with disabilities who are either institutionalized, or who are being looked after by parents or loved ones. By far most of those on the list would be waiting for a situation with more focus on community living.   
Officially there are some 1,000 people on that wait list, although it's believed many people don't bother formally registering because of its length.
In many ways the findings of statistician Patryk Simon align with the notion of ableism that dr. Catherine Frazee introduced yesterday.
Ableism is an ideology that considers able-bodied people the norm, and people with disabilities as deviating from that norm, and somehow of lesser value. Like sexism and racism, ableism diminishes the perspectives of others, Frazee said yesterday.
It stands to reason that those who are affected by both mental health issues and criminalization are doubly stigmatized, and as such are deemed of even lesser value in an ableist society.
Government lawyer Kevin Kindred, who earlier argued in vain that the report should be considered out of scope, took issue with some of the findings of the report, particularly in terms of averages etc.
But whatever flaw he may have tried to identify, it is clear that many former patients are unable to leave the hospital because of a lack of adequate supportive housing opportunities. It's a pity that the government's apparent strategy in terms of this tribunal is to make these data disappear.   
---
If you can, please support the Nova Scotia Advocate so that it can continue to cover issues such as poverty, racism, exclusion, workers' rights and the environment in Nova Scotia. A paywall is not an option for us, since it would exclude many readers who don't have any disposable income at all. We rely entirely on the kindness of occasional one-time donors and a small group of loyal monthly sustainers.