Reading the Thing to my son, age nine
The titles I set store by in my early teens
all traded in the lonesomeness of exile –
made abjection, doubt and earned ennui
heroic. Like Job among the cinder piles
the herald of Galactus found what he believed
a burden. Bruce Banner lived a life
bereft of hope – as plaintive as the piano theme
they used to close the show with on TV. Why
I felt such deep affection for the ever-lovin'
blue-eyed Thing was always such a mystery.
These days I share his stories to connect more
with my son – do his voice like Randy Savage – make
what's monstrous seem less certain – draw attention
to his fingers – how he gets what's needed done.
---
Phillip Crymble's poem Reading The Thing To My Son, Age Nine is one of nine poems selected as a result of a call for poems we issued in May.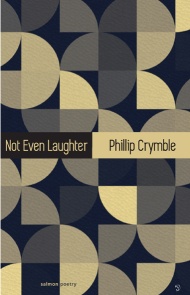 Phillip Crymble is a disabled writer and scholar living in Atlantic Canada. A poetry editor at The Fiddlehead and a doctoral candidate at UNB, he received his MFA from the University of Michigan and has published poems in The Malahat Review, Poetry Ireland Review, The Literary Review of Canada, The New Quarterly, CV2, The Forward Book of Poetry 2017, and elsewhere.
In 2016, Not Even Laughter, his first full-length collection, was a finalist for both the New Brunswick Book Award and the Writer's Federation of Nova Scotia's J.M. Abraham Prize.
---
With a special thanks to our generous donors who allow us to do occasional extravagant things like paying poets for their poems.