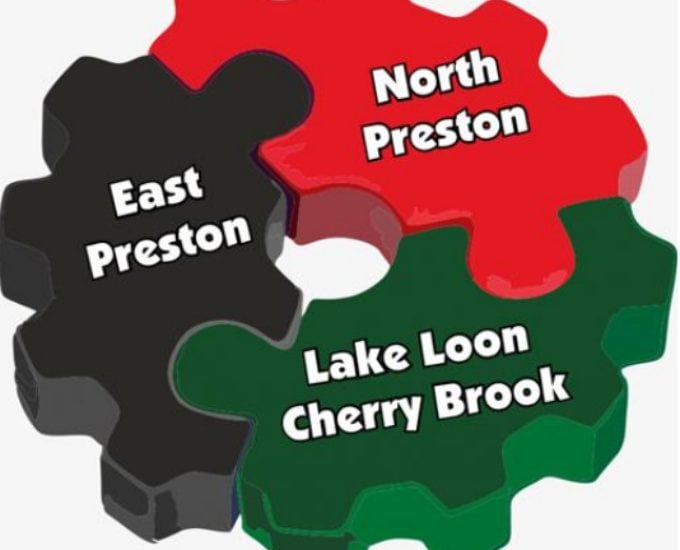 This dynamic dramatic musical production written and directed by Anne Johnson-McDonald, is about both the historical and present power of the people of Preston, beginning with the wisdom of an African elder proclaiming and foretelling the power and faith of the people to overcome adversity to reach the greatness of their preordained destiny. 
The characters will walk the audience through a historical journey emphasizing the power victories, and accomplishments of the people of Preston down through the ages in education, the arts, leadership, sports, the church, and family. This all wrapped up in a delightful blend of singing acting and dance accompanied by a dynamic band. The message is to embrace, empower, and celebrate the Power of Preston.
The musical includes original songs by songwriters Belinda and Roger Grant, Richard Sparks, and Rose Fraser as well as the powerful Reeny Smith and Keonte Beals.
Among the cast are Kim Bernard of the former internationally acclaimed accapella group Four the Moment, Vanessa (Asia) Symonds of Asia & NuGruv, Maureen Smith of the former Focus Gospel Musical Theatre Troupe, Evetta (Fraser) Thomas of Cole Harbour High's original production Freedom featured at drama festivals and on CBC in the 1980's, funny girl Ronalda Provo (aka Shareem) and an additional host of singers, actors, and dancers from the Preston area.
This show is a "MUST SEE".
Playwright | Artistic Director – Anne Johnson-McDonald
Tuesday, August 13 – 7pm
Wednesday, August 14 – 7pm
Location: Alderney Landing Theatre
Admission: $20.00 adults, $15.00 Seniors / Youth / Children
Tickets: Black Cultural Centre for Nova Scotia, Ticketpro.ca or Alderney Landing Ticket Office