KJIPUKTUK (Halifax) – Migrant workers employed by the Balamore Farm in Great Village, Nova Scotia, say that they are owed wages and that they were forced to lie when government inspectors followed up with a pre-announced visit after a complaint was lodged. 
The workers contacted the Migrant Workers Alliance for Change (MWAC) through WhatsApp. The coalition posted screenshots of some of these messages on Twitter.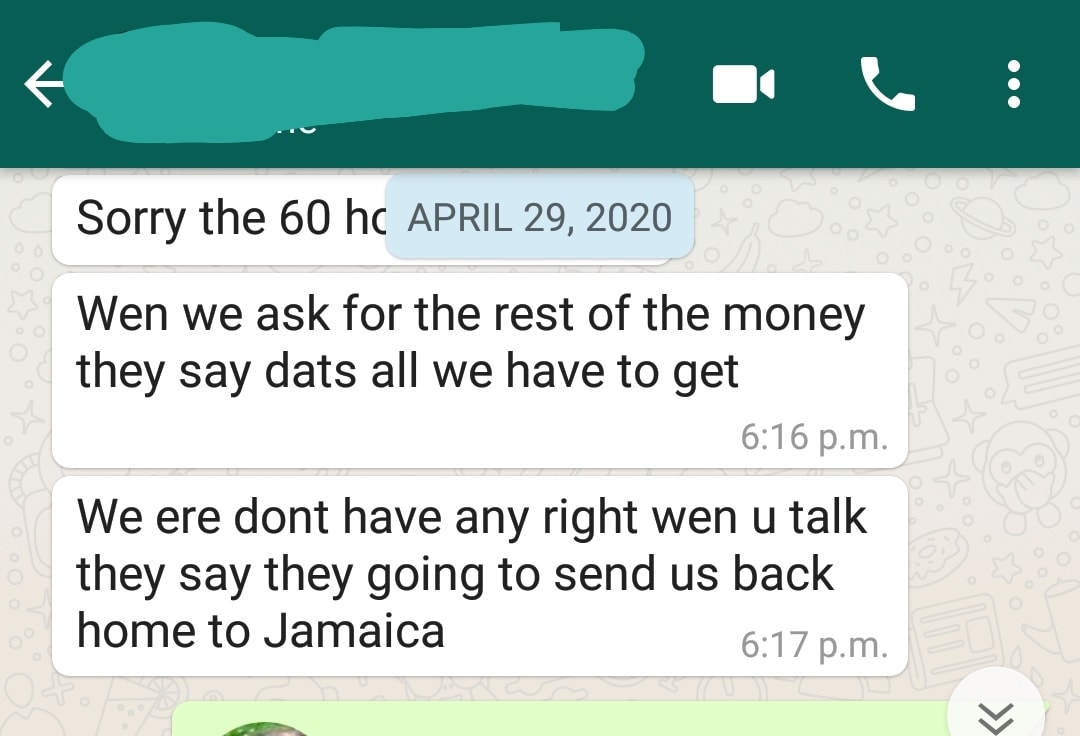 The Balamore workers also say they a supervisor told them they would be returned to Jamaica unless they denied the allegations when queried by government inspectors. That visit, triggered by a complaint by MWAC on behalf of the workers, was pre-arranged with the farm management.
Joe Cooper, the owner of Balamore Farm, denies the allegations.
"They're not true," Cooper told Chronicle Herald journalist Noushin Ziafati in an interview Friday. "We're good people who do treat our employees well, period."
Earlier we reported how COVID-19 has worsened already bad conditions for migrant workers in Nova Scotia and other provinces.
"Migrant workers are tied to one employer, by design of the program. If they were to speak out about terrible living or working conditions they could be fired, deported and blacklisted never to be hired again. These risks are only heightened during COVID-19. And, and so this places them in a really vulnerable situation," Stacey Gomez, an activist with No One Is Illegal – Halifax/K'jipuktuk, told the Nova Scotia Advocate.
The revelations about the Nova Scotia farm were contained in a press release issued by MWAC in response to a federal government announcement that another $59 million dollars will be directed to the agri-food industry and government to enhance protection for migrant workers.
"Without full and permanent immigration status, all other measures will fail to protect workers' lives and livelihoods from COVID-19, poor housing, and employer exploitation," the press release states. 
See also: "We come here to work, we don't come here to die" – COVID-19 and migrant workers in Nova Scotia
With a special thanks to our generous donors who make publication of the Nova Scotia Advocate possible.
Subscribe to the Nova Scotia Advocate weekly digest and never miss an article again. It's free!