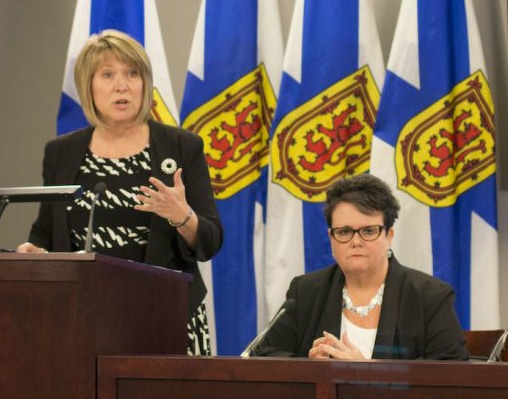 KJIPUKTUK (Halifax) – Throughout my writing for the Nova Scotia Advocate I have covered the income assistance transformation, officially called the Employment Support and Income Assistance (ESIA) transformation.
Here is my last story on the topic: No good news at Community Services information session on income assistance changes
Let me explain a bit about what the ESIA transformation is about.
Ever since Stephen McNeil got elected back in 2013 they promised a revamp of our current welfare system. Since then next to nothing has changed about welfare.
In the early days Joanne Bernard was the minister who announced the ESIA transformation. Since then she had broken her promises by not moving fast enough to revamp the system and by showing no interest in increasing the income assistance allowances.
Our current minister of Community Services, Kelly Regan, who became minister in 2016 has not shown much more interest.
It is safe to say that the ESIA transformation is a major broken promise by our current Liberal government because even though some change has happened, the change that happened was very little.
From my own experience of dealing with government officialsI have learned that the government likes to find every excuse they can to not listen to people who are negatively affected by decisions made by Community Services.
The future of the ESIA transformation remains a mystery at this point. In the view of my community the transformation is likely over.
However, when you look back on the past few years of the ESIA transformation happening, you cannot exactly say nothing happened. Baby steps in the right direction have happened.
People received a very small increase on their income assistance checks. Also, less money gets clawed back when they work. Clients have found that their annual reviews have gone just a tad bit more smoothly.
They used to be required to bring rent receipts and power bills to their annual review, but no longer.
Income assistance recipients are calling this a step in the right direction. However, they all agree Community Services still need to do better with the annual reviews, or getting rid of annual reviews altogether would be best.
So I will end this story by saying that some but very little good news has come out of this transformation. I was talking to a Community Services official recently who told me that the department remains committed to the ESIA Transformation, focusing on case management and social Inclusion.
Transformation will return once COVID is over, she confirmed.
Let's wait and see, I say!
Kendall Worth is an award-winning anti-poverty activist who lives with disabilities and tries to make ends meet on income assistance.