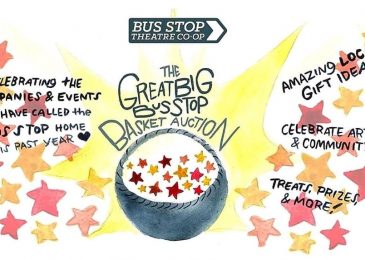 The Bus Stop Theatre is hosting its annual holiday gift basket auction.
The wonderful people of the Bus Stop Theatre are calling for urgent action in support of its efforts to secure its space on Gottingen Street. As you may have heard, HRM staff produced a report that recommends not providing funding to the Bus Stop Theatre Co-op in this budget year. Here is what you can do.
PSA: Please support the crucial work done by the Bus Stop Theatre, one of the busiest cultural venues in the province. It would be so devastating to lose it!