KJIPUKTUK (Halifax) – I am a lousy reporter, an amateur really, but if I were asked to do a story on condition that I do not talk to the people affected I would pass.
It seems the CBC doesn't share those concerns.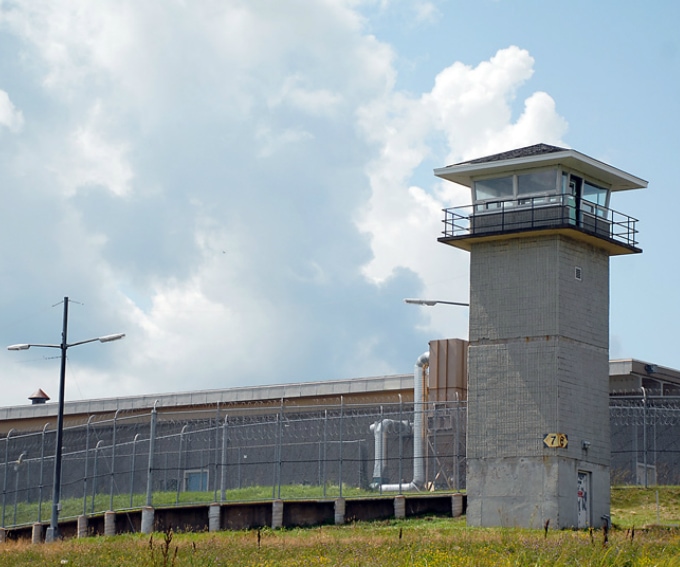 CBC reporters Nina Corfu and Phlis McGregor recently went on a tightly managed tour of the federal penitentiary in Springhill, Nova Scotia.
Reporters were not allowed to ask "tough questions", inmates "were kept out of sight," and the story shows it.
Everything the journalists report is good news.
We get to meet a very cute drug detection dog named Red, who once sniffed out 0.01 grams of hash.
The newer buildings are beautiful.
And the Corrections and Conditional Release Regulations (CORCAN) Industries building, where prisoners build furniture for government offices are an inspiring place to learn about "working with people, managing your emotions, showing up for work on time."
However, Springhill is about more than cute dogs, and photos of beautiful apartments devoid of people.  
This is the same Springhill penitentiary where prisoners are paid a take home amount of  $1.95 per day, after a conservative pay cut of 30% in 2012. Is that really sending the right message about the value of work?
It's the same place that was under lockdown for days on end after a disturbance that involved 19 inmates less than three months ago.
People died violent deaths in Springhill in 2011, 2012, 2014 and 2015, something then Correctional Investigator of Canada Howard Saper considered part of "a disturbing trend."
Lots of stuff for a journalist to check out here, and often the CBC has been front and center on these investigations.
Which makes last week's prison advertorial all the more disappointing.
If you can, please support the Nova Scotia Advocate so that it can continue to cover issues such as poverty, racism, exclusion, workers' rights and the environment in Nova Scotia. A pay wall is not an option, since it would exclude many readers who don't have any disposable income at all. We rely entirely on one-time donations and a tiny but mighty group of dedicated monthly sustainers.