KJIPUKTUK (Halifax) – Anti-poverty activist and frequent Nova Scotia Advocate contributor Kendall Worth is making a name for himself.
Prior to question period on October 17 NDP MLA Lisa Roberts used the time allotted to her for personal statements to recognize Kendall for the many ways he keeps the harsh realities of poverty and social assistance in the limelight.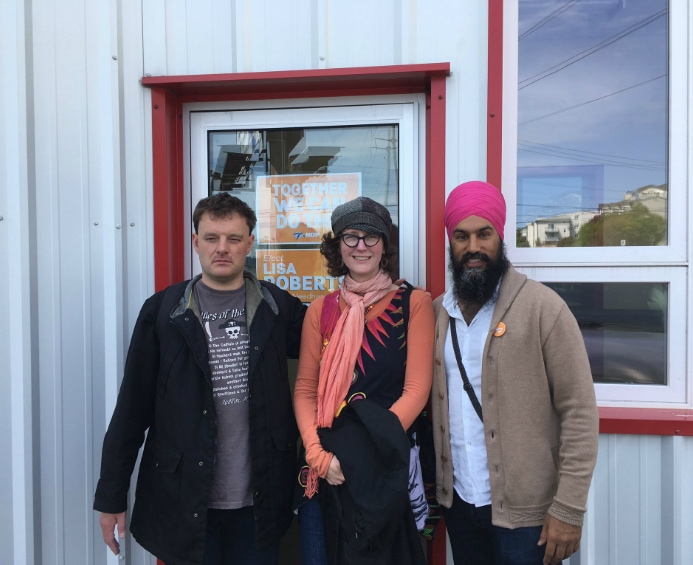 This is what she said:
On the International Day for the Eradication of Poverty, I want to acknowledge the efforts of a Halifax Needham constituent who strives to inform MLAs and the general public of the challenges facing those living in poverty.
Kendall Worth is an ESIA recipient who lives with disabilities. He is also a skilled writer who, in my brief time on the Community Services Committee of this House, regularly shared his thoughts on the transformation of the ESIA system by asking the clerk to circulate his letters and emails to all members.
He also publishes first-voice accounts in the Nova Scotia Advocate of living in poverty and is active with the Benefits Reform Action Group.
As Kendall himself has pointed out, welfare stigma is a real issue, and most Nova Scotians who do not rely on income assistance know very little about the system. I ask all members to join me in thanking Kendall Worth for informing us and the general public so that we can move toward a more compassionate society    
The Nova Scotia Advocate wishes to join the Legislature in commending Kendall's tireless efforts on behalf of the people who are getting screwed by Community Services. He's a very good guy, and all that praise is well deserved.
If you can, please support the Nova Scotia Advocate so that it can continue to cover issues such as poverty, racism, exclusion, workers' rights and the environment in Nova Scotia. A pay wall is not an option, since it would exclude many readers who don't have any disposable income at all. We rely entirely on one-time donations and a tiny but mighty group of dedicated monthly sustainers.