KJIPUKTUK (Halifax) – The racist practice of police street checks will continue unabated in Nova Scotia, and African Nova Scotians will continue to be harassed and intimidated by police.   
Late last week the caucus of the Nova Scotia NDP, whose position has evolved since the last election, wrote a letter to Nova Scotia Attorney General Mark Furey to ask that he direct police forces in Nova Scotia to end the practice of street checks immediately.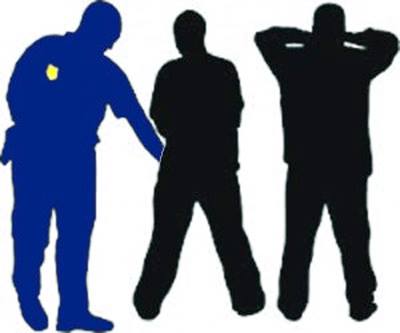 "An end to street checks would not prevent officers from speaking with residents informally in the course of their duties, but it would prevent the collection and retention of data from citizens who have not committed a crime and are not under investigation," write NSP MLAs Lisa Roberts and Claudia Chender.
But Justice Department spokesperson Sarah Gillis told Global News reporter Marieke Walsh that the department isn't ending anything and will wait for a review sponsored by the Nova Scotia Human Rights Commission to conclude. A review that will not be completed until sometime in the fall of next year, by the way.
Even some procedural changes that police chief Blais assured us would make the practice more appetizing and that would be announced in the fall now have been postponed for who knows when. "If we're going to make a change that's going to affect the way that we do our policing, then it has to be done in a systematic approach and it will unfortunately, have to take some time," he told Walsh.
Dr. Scot Wortley, the criminologist in charge of the study, seems to be a nice man, full of empathy for the many African Nova Scotians who related stories of being stopped for no reason by arrogant and mean spirited cops during three community meetings called by the Human Rights Commission last month.
When one person at these meetings tells a horrifying story like that you can shrug it off. However, shrugging it off doesn't work anymore when person after person has stories to tell that make you think you're in South Africa during the apartheid regime. Law abiding citizens should not have to fear the police, but in Nova Scotia if you're Black you'd be crazy not to.
Each day that carding and similar practices are allowed to continue is a day too many. It's too late for a review. It's too late for further study. It's time for municipal and provincial politicians to put a stop to this practice now. It's called governing.
Here is that letter by the NS NDP.
If you can, please support the Nova Scotia Advocate so that it can continue to cover issues such as poverty, racism, exclusion, workers' rights and the environment in Nova Scotia. A pay wall is not an option since it would exclude many readers who don't have any disposable income at all. We rely entirely on one-time donations and a tiny but mighty group of kindhearted monthly sustainers.