KJIPUKTUK (Halifax) – My Easter story this year was about Daryl and Darlene (not their real names). These two got to know each other one Easter at QEII emerge, where they had gone independently to deal with their mental health and loneliness.

See also: Kendall Worth: A small Easter miracle

It was a story with a happy ending, Now they are good friends who support each other.

I just want to be clear that Daryl and Darlene are not married and they are not a common law couple. The are just two real good friends who enjoy each other's friendship and visit each other.

One thing I wanted to do is write more about how they live their lives on welfare.

Darlene, who is somewhat lucky

Darlene lives in a bachelor apartment where she pays $600 a month for rent. Her rent includes heat, hot water and power. Lucky her, because many other landlords here in HRM do not includes all three utilities in the rent.

She gets from Community Services the standard $810 a month for her basic needs, $54 a month for two special diets, and $35 a month for a basic telephone allowance. That makes it $899 a month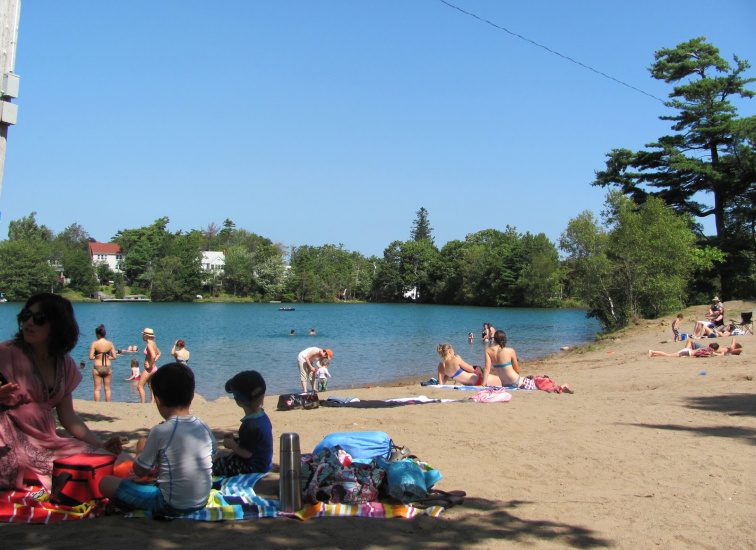 She suspects she may well be the only Income Assistance recipient living in her neighborhood. She lives by Chocolate lake, she has a picture window where she can overlook the lake, especially on nice sunny days.

Daryl, who is not so lucky

Daryl on the other hand is not so lucky. He pays $610 a month for his bachelor apartment and he lives in Dartmouth North. His rent does not include power, so he has to pay an extra $50 a month for power, which adds up to $660 coming out of his overall allowance to pay rent and power. Hot water is included in his rent.

He gets from Community Services the standard $810 allowance for basic needs, $27 for one special diet, and $35 for telephone.

In all that gives Daryl $872. Subtract the $660 he pays for rent for rent and power, the $36.20 which he pays monthly for his landline phone, and he has only $175.80 left for food and personal hygiene.
Spending time together, and problems with Daryl's apartment
Darlene tells me that those two visiting each other and spending time together can only happen when Daryl comes to her place to visit her. There are reasons why she cannot visit the Dartmouth North neighbourhood relating to her personal safety.

When Daryl goes to Darlene's place some weekends, he looks forward to the break from Dartmouth North where he lives. One thing that he especially looks forward to in the summer is being able to go for a swim in Chocolate Lake.

Daryl tells me that he dreams about the day when he finally will be able to move out of his current neighbourhood in Dartmouth North. He does not like the current apartment building he is living in and does not like the neighbourhood. He is tired of neighbours who automatically assume he is into things like doing drugs, which he has no interest in.

I just want to mentioned at this point that I, as the writer of this article, used to live in Dartmouth North once myself, and what Daryl said in regards to this subject did not surprise me. The problem is that Dartmouth North these days offers possibly the cheapest rent anywhere in this city, at least that is the talk in the community these days. You do hear a lot these days about about people flocking from other parts of the city to Dartmouth North because of cheap rent.
Coming soon: More about Daryl and Darlene, where we learn about their deepest wishes

Kendall Worth is an award-winning anti-poverty activist who lives with disabilities and tries to make ends meet on income assistance.

With a special thanks to our generous donors who make publication of the Nova Scotia Advocate possible.
Subscribe to the Nova Scotia Advocate weekly digest and never miss an article again. It's free!