KJIPUKTUK (Halifax) – CN has announced on its website that it will be applying herbicides on and around its railway tracks in Nova Scotia between June 24 and July 27.

Among the areas listed are densely populated areas such as the City of Halifax, and the Towns of Amherst, Stewiacke, and Truro, as well as the municipalities of East Hants, HRM, and Cumberland.

A similar spraying program was initiated by CN in 2017. At that time urban Right of Ways were not sprayed, although provincial permits to do so were in place.

See also: News brief: Pesticide spraying coming to the city

This year's announcement lacks the specificity of 2017, when affected areas were identified by parcel identifiers, and permits were listed on the Nova Scotia Department of Environment website.

This may be because CN is using a company that has multi-year approvals, writes Lisa Jarrett, spokesperson for the department, when we asked for an explanation.

"We started posting these approvals in 2014. All of the approvals we've issued since then have been for one year. We have received a couple of applications for 2019, but none from CN. We have not yet issued any approvals for 2019," Jarrett writes.
"However, there are three companies that have multi-year approvals that have not yet expired. CN may have contracted one of these companies to do work for them. You would have to contact CN," Jarret's email states.
The three companies with active multi-year approvals are: Cape Breton & Central Nova Scotia Railway Limited, Logistec Stevedoring (Atlantic) Inc, and Asplundh Canada, writes Jarrett.

A ten-year permit for Asplundh Canada, posted on the department's website, is for a "Railway vegetation management herbicide program throughout Nova Scotia." That said, I could not confirm whether CN indeed intends to use Asplundh.
Asplundh's permit lists the herbicides that may be used and the requirement to advertise in newspapers 20 days prior to spraying.

Most of the herbicides listed are suspected of causing cancer and other diseases.
For instance, the manufacturer data sheet for Payload, one of the permitted herbicides, warns that it is suspected of damaging the fertility of the unborn child.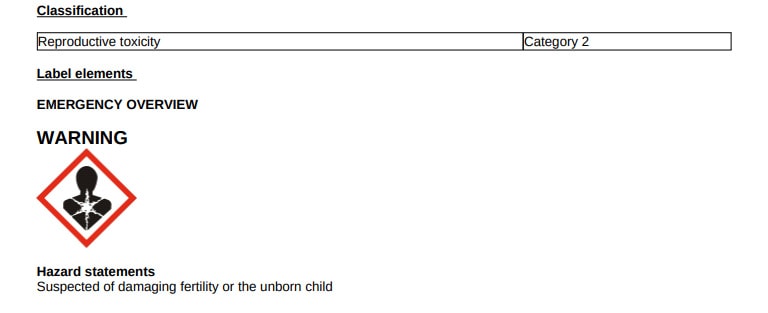 On June 5th we asked CN if it could tell us which herbicides will be used specifically, and when and where they would be applied.

Initially we did not receive a response, but after we sent a reminder CN's media contact Jonathan Abecassis did reply.

"I would invite you to visit the vegetation control section of our website, there you will find all the information related to our vegetation management program. If you have any questions afterwards, please let me know," Abecassis writes.

Abecassis did not respond when I pointed out the website does not contain the specific information we requested.

With a special thanks to our generous donors who make publication of the Nova Scotia Advocate possible.
Subscribe to the Nova Scotia Advocate weekly digest and never miss an article again. It's free!