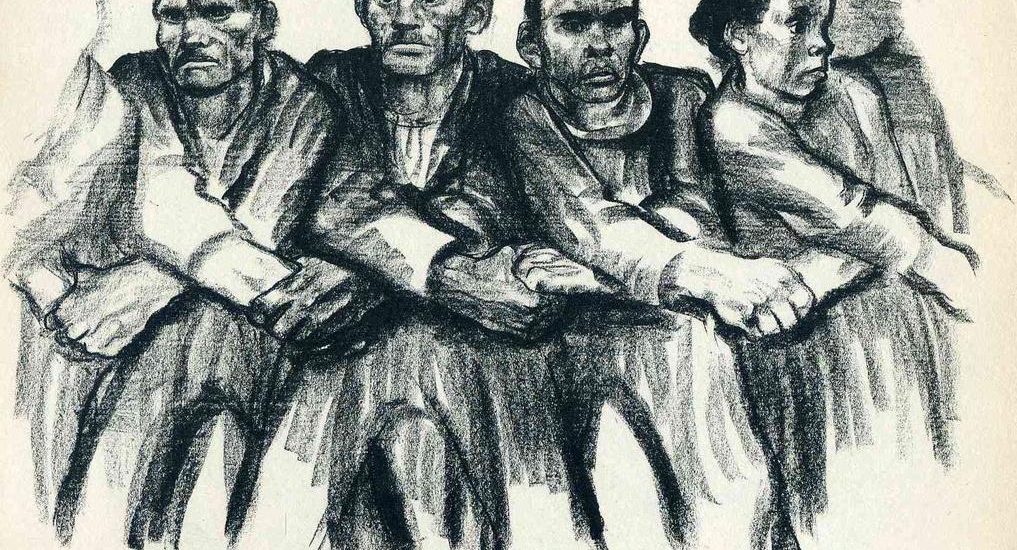 KJIPUKTUK (Halifax) – "We are all in this together" is one of those common expressions of solidarity, used by governments and civil society across Canada in response to the coronavirus pandemic. However, this imagined collective spirit of the "we", is not always inclusive of every person who lives in Nova Scotia, or anywhere in Canada.
Being excluded from this imaginary "we" landscape narrative is particularly felt by migrant women and men who are temporary foreign workers, some international students, some asylum seekers/refugee claimants, undocumented residents, others with precarious status, and even some newly born Canadian citizens.
Many of the people who are excluded, as the pandemic makes it visible, are engaged in building and maintaining Canada's economy by providing essential services by growing our food, taking care of children, the sick and the elderly, cleaning homes and hospitals, preparing and delivering food, working in construction, and paying high school fees. Nonetheless, even in ordinary times these populations are excluded from accessing settlement and integration supports and other services including access to healthcare.
As the global COVID-19 pandemic spreads, lack of or inadequate access to Canada's universal healthcare and income supports places these women, men, and their children in increasingly vulnerable positions. This is why it is so important that the idea and sentiment that "we are all in this together" should be practiced from an intersectional and human rights perspective, so that no one is left behind.
World Health Organization (WHO) officials have declared, this outbreak is "a real threat to everyone on the planet". "The virus does not care about ethnicity or nationality, faction or faith. It attacks all relentlessly" said Secretary-General to the United Nations, António Guterres during a news briefing few weeks ago. Health officials across Canada including Canada's chief public health officer, Dr. Theresa Tam, and Dr. Robert Strang in Nova Scotia have stressed that the novel coronavirus does not discriminate based on age.
But unlike this virus, systems do discriminate. At the time of a crisis such as the one we are living in now historical marginalized communities including Mi'kmaq and First Nations communities, African Nova Scotians, people with disabilities, racialized diasporas, and recent migrants continue to struggle for their right to adequate housing, access to potable water, a safe and clean environment, decent working conditions and a living wage income, and access to health care. They often face deep rooted structural inequalities, racism and discrimination, as well as weaknesses in the delivery of public services which impede their access to such services.
One of these services migrants can access is the Interim Federal Health Program (IFHP) which provides limited, temporary coverage of health-care benefits to protected person including resettled refugees, refugee claimants, and other protected persons such as victims of human trafficking.
Yet, migrants often experience an existing unequal distribution of power between the agencies implementing government policy and those subject to it. For example, while the Canadian state claims to uphold human rights and provide universal care, there often does not exist harmony and agreement on the application of policies among institutions, service providers, administering agents within these institutions implementing policy.
A recent example of the arbitrariness in granting access to the IFH program and to the Nova Scotia Medical Services Insurance (MSI) program is in the stories of two single migrant mothers as these were recounted by a service provider.
First case: A baby boy born in Nova Scotia is deemed not eligible for Nova Scotia Medical Service Insurance (MSI) benefits because his mother is not a permanent resident in Canada. He is denied a health card. His single mother, who is seeking permanent residency status has no health coverage. Yet, according to the Government of Nova Scotia, a Canadian citizen or "permanent Resident" is eligible for NS MSI.
Second case: A single mother who has been granted protected person status (refugee status) by Canada, who is a resident of Nova Scotia, was denied health coverage for her daughter. Her little girl was born in the United States and thus not granted refugee status by Canada.
As a public health emergency in Canada and around the globe, the novel coronavirus pandemic highlights that in Nova Scotia, and Canada in general, our collective response to the outbreak has to include everyone residing in Nova Scotia regardless of migration status, place of birth, where one's parents were born, or the immigrant status one's parents may hold.
Not only should Canada follow the example of countries such as Portugal's national response to the pandemic, but go beyond and grant temporary permanent residency to migrants including asylum seekers/refugee claimants, those living with precarious immigrant status, foreign workers, international students, and undocumented residents.
The virus does not care about gender, ethnicity, economic status, citizenship, nationality, immigrant status, age, or the colour of one's skin. As a member of the Group of Friends of Women, Peace and Security, the Group of Friends of Children, and/or the Group of Friend of the Protection of Civilians, Canada should also care about and include every person residing in Canada in its response to COVID-19. Nova Scotia should too.
The COVID-19 pandemic, as the United Nations Response and Recovery report states, is not only a public health emergency, it is a social, economic and human rights crisis.
We must approach the phrase "we are all in this together" with an intersectional and human rights lens. An intersectional and human rights lens puts everyone in the picture and ensures that no one is left behind.
With special thanks to Gillian Smith and Kathrin Winkler for providing edits and comments on a draft of this article.
With a special thanks to our generous donors who make publication of the Nova Scotia Advocate possible.
Subscribe to the Nova Scotia Advocate weekly digest and never miss an article again. It's free!