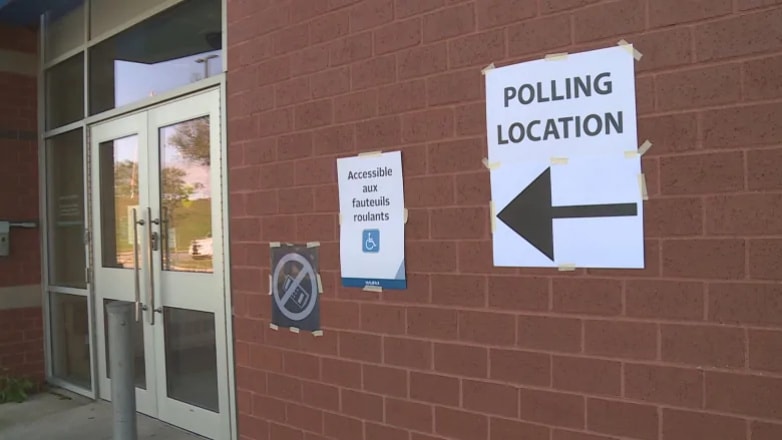 KJIPUKTUK (Halifax) – The winds of change are blowing through the corridors of power, following the 2020 municipal elections in Nova Scotia.
In Halifax Regional Municipality (HRM), the largest municipal government in Atlantic Canada, voters have elected eight women – seven of them new, and one of them African-Nova Scotian (also a first) – achieving gender balance for the first time ever, in a council where it was sorely needed.
As Zane Woodford wryly put it in the Halifax Examiner, "Just two years after guys named Steve outnumbered women on regional council, Haligonians have opted for near gender parity."
In District 1 — Waverley-Fall River-Musquodoboit Valley – Cathy Deagle-Gammon upset incumbent Steve Streatch by just 74 votes.
In District 3 — Dartmouth South-Eastern Passage – former @nsndp MLA and councillor Becky Kent will take over from Coun. Bill Karsten, who didn't reoffer.
In District 4 — Cole Harbour-Westphal – Trish Purdy will take over from Coun. Lorelei Nicoll. Purdy won in a 12-way race.
In District 10 — Halifax-Bedford Basin West – Kathryn Morse replaces Coun. Russell Walker, who didn't reoffer, after serving almost 30 years on council.
In District 11 — Spryfield-Sambro Loop-Prospect Road – Patty Cuttell won by just 28 votes. The incumbent there, Stephen Adams, had also been on council for almost 30 years.
In District 12 — Timberlea-Beechville-Clayton Park-Wedgewood – Iona Stoddard beat incumbent Richard Zurawski, a big upset there. Stoddard is the first African-Nova Scotian woman ever elected to HRM council.
In District 13 — Hammonds Plains-St. Margaret's – Pamela Lovelace replaces the controversial Matt Whitman. In this her second attempt, Lovelace was the only female candidate out of nine who put their names forward in the district. Whitman, who ran for mayor against career politician Mike Savage, went out with a whimper, barely getting 10% of the mayoral vote.
In District 14 — Middle/Upper Sackville-Beaver Bank-Lucasville – Deputy Mayor Lisa Blackburn was easily re-elected with 85.1% of the vote.
Change everywhere
Change was certainly on the minds of voters in other parts of Nova Scotia as well. In the province's second largest municipality, Cape Breton Regional Municipality (CBRM), one-term councillor Amanda MacDougall toppled another career politician, Cecil Clarke, to become that municipality's first-ever female mayor.
McDougall, who along with now NDP MLA KendraCoombes, was elected to council in 2016 on a 'change' ticket, was actually criticized by some this time around for 'running while pregnant'. As this editorial in the Cape Breton Post explains, "the 37-yr-old deserves high praise for running a well-organized campaign while stoically dealing with more than her share of online nastiness."
In nearby Richmond County, which has been embroiled in much controversy over the last several years, voters rejected the re-election bids of four incumbents.
First-time candidate Melanie Sampson emerged victorious against incumbent and warden Brian Marchand. Back in February of this year, Marchand was part of an all-male council who voted no to supporting a women in politics conference. The CBC's @tomayers2262 reported on it at the time.
Down the road in Port Hawkesbury, Brenda Chisholm-Beaton, has been returned for a second term as mayor. Chisholm-Beaton recently talked about the misogyny she has faced during her first term in office. David Jala of the Cape Breton Post, had that story in early September.

In the Municipality of the District of Lunenburg (who comes up with these names?), a record nine women have been elected, including former PC cabinet minister Carolyn Bolivar-Getson, who was re-elected as mayor.
In another big upset involving a first-time, female candidate, Darlene Norman knocked off incumbent mayor David Dagleyin the Region of Queens Municipality. Tina Comeau reports that Norman bested two other incumbents who were running for mayor. 
In tiny Westville, former @cupenovascotia president (and my longtime colleague) Betty-Jean Sutherland was elected Councillor At Large.
In Annapolis Royal, North America's first settler community, former chief administrative officer Amery Boyer was elected in a two-candidate race against incumbent William (Bill) MacDonald on Saturday. Ashley Thomson with the Kings County Advertiser Register (again, what's with the clumsy names?) has those details.
Laurie Boucher was acclaimed and will serve a second term as mayor for the Town of Antigonish. Joey Smith has that story for Saltwire.
In Colchester County, Christine Blair has been elected the first female mayor, defeating incumbent Bob Taylor.
In Kentville, Mayor Sandra Snow, who was acclaimed, will start her second term as mayor when council is sworn in on October 28. Carole Morris-Underhill has those details.
In neighbouring Wolfville, Wendy Donovan defeated Carl Oldham (both former councillors) for the mayor's chair. Carole Morris-Underhill has more.
In New Glasgow, Nancy Dicks was re-elected as mayor. Adam MacInnis has that story.
In Yarmouth, Mayor Pam Mood has been re-elected to her third term. Tina Comeau reports.
For results in every municipality, go to CBC here.
Political observers will be keenly watching to see how this explosion of diversity on municipal councils and in mayors' offices will have an impact on the setting of priorities for communities across the province.
In Halifax, one of the new council's first jobs will be implementing a 'Living Wage' policy that was approved by the outgoing council members, after being introduced more than three years ago by District 8 – Halifax Peninsula North – Councillor Lindell Smith, who himself was elected to HRM council on a 'change ticket' in October, 2016.
The living wage policy will force private contractors who submit bids on HRM tenders to provide services to the municipality, to pay their employees a living wage. @CCPANS recently pegged that wage at $21.80 an hour.
Critics of HRM's longstanding practice of contracting out core municipal services – such as snow and ice removal, solid waste, grass cutting, cleaning, recreational facilities – to private contractors, believe the living wage policy will work to put an end to this practice.
With a special thanks to our generous donors who make publication of the Nova Scotia Advocate possible.
Subscribe to the Nova Scotia Advocate weekly digest and never miss an article again. It's free!