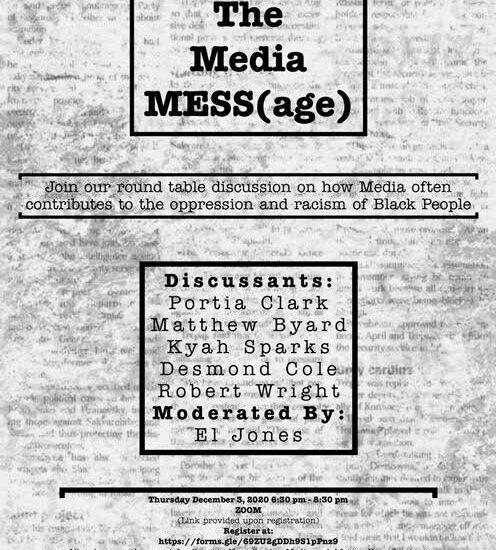 Check Facebook event for up to date information
WHEN: THURSDAY DECEMBER 3, 6:30 PM
Join African Nova Scotian community members for a roundtable discussion about the role of media in contributing to oppression and anti-Black racism.
This roundtable is called to involve and empower the African Nova Scotian community in discussing how media coverage impacts communities and how communities can organize. Everyone is welcome to share and participate: discussants who work in media will contribute short presentations to guide and shape community discussion.
Media are invited to register to participate. We ask that media listen and centre African Nova Scotian voices.
This event is organized by community members concerned about recent and ongoing coverage that spreads stereotypes and unfairly represents Black people and communities. Community is also concerned about the lack of representation in major newsrooms in the province.
REGISTER AT: https://forms.gle/69ZU2gDDh9S1pPnz9
ZOOM LINK FOR ONLINE DISCUSSION WILL BE PROVIDED UPON REGISTRATION.