FOR IMMEDIATE RELEASE
WHAT: Silent protest in support of Nhlanhla Dlamini
WHERE: Pictou County Courthouse
WHEN: May 7, 2021 – 2 PM-4PM
WHY: To protest the unjust sentencing of Shawn Wade Hynes
CONTACT: ​Angela Bowden, angeethewriter@gmail.com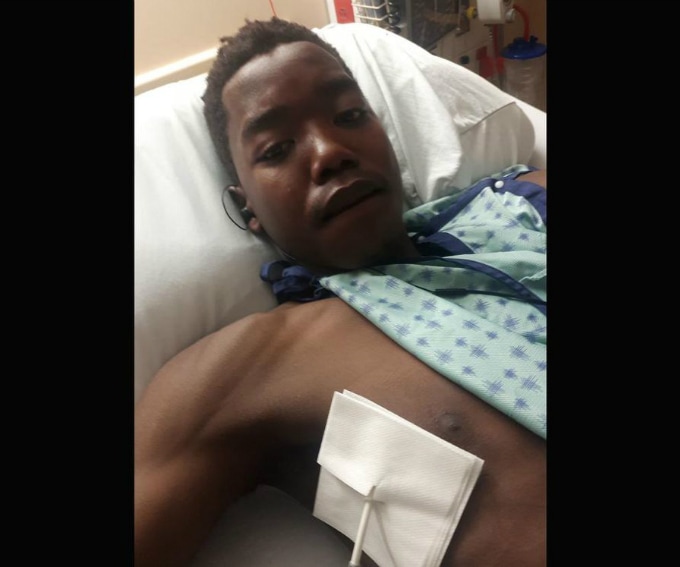 Protest coordinator, Angela Bowden, the Dlamini family and the citizens of Nova Scotia would like to see the court ruling for house arrest for Shawn Wade Hynes be increased to jail time to reflect the seriousness of the crime. The deliberate attempted murder on Nhlanhla Dlamini's life was a violent, racist hate crime and it should have been treated as such.
Bowden has collected protest signs from the Pictou county community to place around the Pictou County Courthouse lawn to represent protesters who would have been present if not for COVID restrictions. Bowden is encouraging the media to reach out and speak to the following elders for comment and discussion of these longstanding anti Black practices in our province while the protest is happening.
Raymond Sheppard, Elder/activist, 9028189695
Lynn Jones, Elder/Activist, 19022251950 
Len Paris. Elder and author of Jim Crow Also Lived Here: Structural Racism And Generational Poverty – Growing Up Black in New Glasgow, Nova Scotia, len.paris238@gmail.com, 1-905-601-2946
This silent protest is in support of Nhlanhla Dlamini and also in support of all Black workers in Nova Scotia and Canada who continue to be abused by anti-black racism in their workplaces. Judge Del Atwood failed this community and our province and ultimately failed to validate and protect Black lives in this province.
Bowden says, "We will continue to fight for our children and all Black workers in this province! Anti-Black racism is traumatic and when it happens in our workplaces it creates a distrust and permanent trigger that's inescapable. By having this protest, We want to show that we are strong and resilient, and we will continue to fight and heal together! That Black Lives truly do matter!"
Calling On All Silent Protesters at home
Justice for Nhlanhla Dlamini
Re: The April 23 sentencing of Shawn Wade Hynes or Lack thereof
During the silent protest at the Pictou Court House on Water Street in Pictou. We will be placing between 50-100 signs to represent the bodies that are not able to gather and support due to the Covid 19 restrictions.
You at home can help the protest tomorrow by doing the following :
Share this post
Change your profile picture on all social media for 24 hours to the one of a Nhlanhla
Share his picture with caption: JUSTICE For NHLANHLA Dlamini
Email your letter of rejection to the sentence handed down on April 23, 2021 expressing your concerns, support, anger and demands for Justice to:
The Honourable Ian Rankin, Premier of the Province of NS, PREMIER@novascotia.ca
Justice Pam Williams, Chief Judge of the Provincial Court, DartmouthProvincialCourt@courts.ns.ca
Judge Del Atwood, Pictou Provincial Court, Pictoucourt@courts.ns.ca
Martin Herschorn, Director of Public Prosecution, martin.herschorn@novascotia.ca
Chris Hansen, Communications & Media, Public Prosecution Service, chris.hansen@novascotia.
Thank you for your support.
BLACK LIVES MATTER!
See also: Angela Bowden: The Shawn Hynes sentencing shows that in Nova Scotia's justice system Black lives don't matter