KJIPUKTUK (Halifax) – How long can the Department of Community Services haunt you after you are off the system? Annapolis Valley resident Frank Michael Foley is about to find out.
Years after he got off social assistance the department intends to charge him with fraud for running a small business, even though the department had earlier approved the practice. He is terrified and fears he may lose his daughter as a result.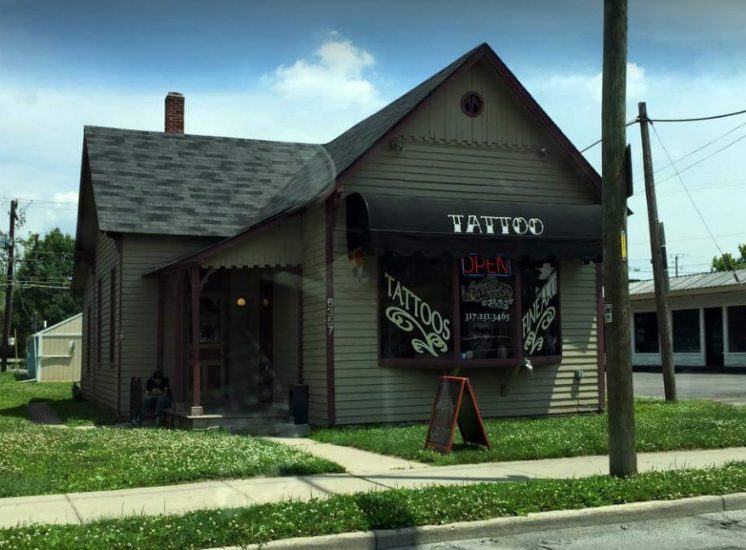 Foley spent nearly eleven years caring for his terminally ill wife, Tammy. When Tammy died last July, Foley was left with the sole care of his severely autistic fourteen year old daughter, Ashley.
Foley was on social assistance during much of his wife's illness and says it was '…nothing but battles' with them the whole time. His wife needed constant care and medical supplies for her muscular dystrophy and, at times, his case worker would cut his family off assistance and pharmacare with no explanations.
Foley would go off to Community Services and correct the situation which wasn't an easy task with a wheelchair bound wife and a daughter who required  much attention and care.
As a former tattoo artist, Foley had tattoo equipment he kept at his house and had recently opened up a shop which he operated part time during the hours of Tammy's respite care each week.
Three years ago Foley was told by a casework supervisor in Community Services that he had to sell his tattoo equipment and support his family on the money he received from the sale, as the department considered that equipment to be an asset.
Foley found an advocate who went with him to meet with the case work supervisor and point out that the department's  Policy manual  clearly states in Asset Exclusions that: "The following items are not considered assets… Tools or equipment directly related to a trade or profession."
Community Services wanted Foley to sell his equipment and shut down his shop as the department felt he was not making enough money in his business.
Foley knew that the shop wasn't making much money as he only had a certain amount of hours each week to operate the business. But his tattoo business was good for his mental health, Foley and his advocate argued, and he liked to make the bit of money that he made. He faithfully reported the money he made each month to Community Services.
Foley explained all this to the case work supervisor and the situation seemed to be resolved although he and his advocate wondered why neither the caseworker not the case work supervisor seem to know their department's policies.
Foley did eventually shut down his shop when he took on a job as a flagger with a local road crew company, found  a caregiver for Ashley and got off social assistance. When Tammy went into palliative care Foley stayed by her side until she died and then took over caring for their daughter.
Now alone with his daughter, they live on Ashley's Child Tax Credit and Disability Tax Credit of just under $700 per month in a rough but comfortable mortgage free home near Annapolis Royal . The Dependent Survivor's Benefits under CPP for Ashley hasn't come through yet as Foley filled out the wrong form. Tammy did not work outside the home long enough for Survivor Benefits for Foley.
Early this week Foley received a call from the local RCMP. The constable requested that Foley and he have a 'long chat' about the charge of fraud that Community Services was lodging against Foley.
Foley says he has no idea what fraud he has committed while on social assistance. The constable told him that Community Services claims that Foley committed fraud for more than $19,000 because the department had demanded that Foley sell his tattoo equipment and he had refused. The $19,000 was the amount paid out for living and medical expenses while Foley had the tattoo shop.
Foley explained to the constable that he was permitted to keep the tools  they helped him to get a job or open a business. The constable responded  that he did not know anything about this policy and strongly insisted that Foley make an appearance at the local RCMP detachment within the week.
Foley, who is terrified of losing Ashley, has been in touch with a legal aid lawyer.
f you can, please support the Nova Scotia Advocate so that it can continue to cover issues such as poverty, racism, exclusion, workers' rights and the environment in Nova Scotia. A pay wall is not an option, since it would exclude many readers who don't have any disposable income at all. We rely entirely on one-time donations and a group of 25 or so dedicated monthly sustainers.