KJIPUKTUK (Halifax) – Solidarity Halifax, a membership-based organization of anti-capitalist political activists, is asking Nova Scotians to join members of the Black community who want to see an immediate moratorium on the racist practice of carding, or police street checks, in Halifax. 
Street check statistics released in January by Halifax Regional Police as a result of a Freedom of Information request revealed that Black people in HRM are three times more likely to be stopped than white people.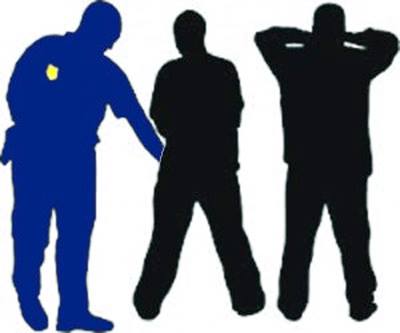 "As an organization, we urge all people to take responsibility and not allow this issue to fall solely on the shoulders of the Black community. White people benefit every day from structural inequality, and to fail to speak out against street checks is to continue to prop up a racist system, states a Solidarity Halifax press release issued earlier in July.
"We have been talking with members of the African Nova Scotian community about what we can do to help move this forward," says Mynah Meagher, speaking on behalf of the organization.
Meagher has no confidence that an analysis by a data expert, an investigation initiated by the Nova Scotia Human Rights Commission, will bear fruit.      
"We don't need further data analysis, we need a moratorium now. When the analysis was announced there was no acknowledgement that street checks are problematic, let alone that they could be suspended," says Meagher.  
Solidarity Halifax is asking people to write the Halifax Regional Police, councillors and MLAs on three consecutive days in an orchestrated effort to advocate the end of the police street checks in Halifax.
Solidarity Halifax has a history of working with the Black community to fight racism, Meagher says, pointing to the Working while Black project, a website that documents anti-Black racism in the workplace in Nova Scotia, as well as the day-long symposium it organized on the same topic.
In the Solidarity Halifax analysis carding isn't an isolated issue.
"This involves looking at a history of hundreds of years of racial segregation,discrimination in employment, and environmental racism," says Meagher.  "We have this long history of systemic racism in Nova Scotia towards the Black community, together with attempts by settlers to destroy the indigenous culture."
Emailing councillors, MLAs and the Halifax Regional Police is only the beginning, and there is more to come, says Meagher. "We will keep the pressure up, so stay tuned."   
Check out the Facebook event page Street Checks Action (x3) for further details.
If you can, please support the Nova Scotia Advocate so that it can continue to cover issues such as poverty, racism, exclusion, workers' rights and the environment in Nova Scotia. A pay wall is not an option since it would exclude many readers who don't have any disposable income at all. We rely entirely on one-time donations and a tiny but mighty group of kindhearted monthly sustainers.