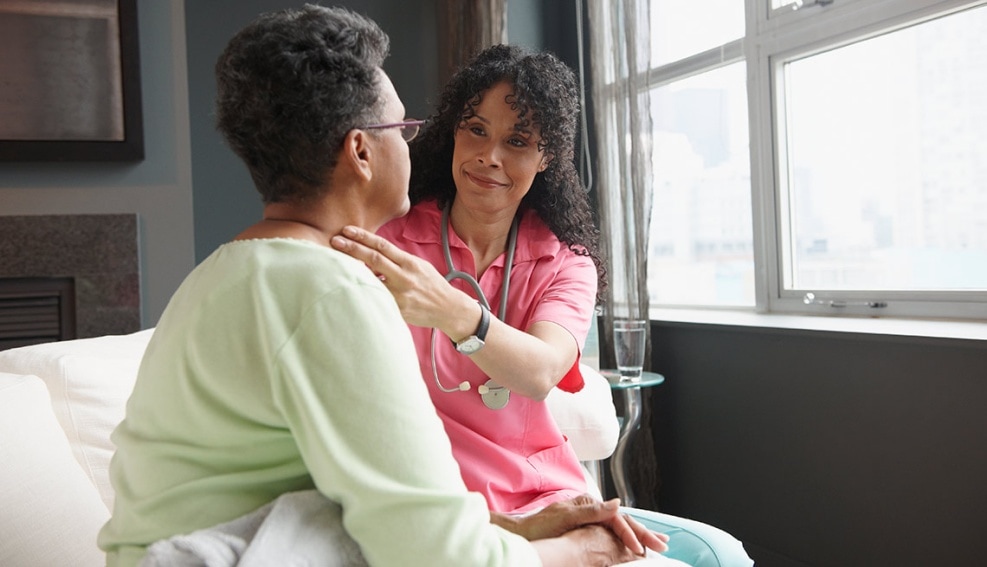 KJIPUKTUK (Halifax) – You readers of the Nova Scotia Advocate may remember my recent story about four people on low incomes who had trouble organizing a ride home after surgery.
Not only do the doctor and other hospital staff want you to have someone to drive you home, depending on the type of surgery they sometimes want someone to stay with you the first 24 hours following surgery.
That's the case for one woman out of of these four people I wrote about in that story.
She is worried about how she is going to make arrangements for someone to stay with her for the first 24 hours, and also about who is going to accompany her home in the cab.
Even though a man who lives in her building is offering to be there while she is recovering, due to the fact that the nature of her surgery is related to women problems,  she would much prefer the person staying with her for the first 24 hours to be a woman.
She doesn't want to find someone from her social networks of attending the soup kitchens and drop-ins. That's why she tried to get Community Services to fund the cost of flying her sister who lives out west to Halifax.  
That way she can have her sister with her to accompany her home from the hospital on the day of surgery, and stay with her for the 24 hours of her recovery, as the doctor ordered.  Her sister was willing to come down.
This special needs request got denied, first by her caseworker and when she appealed it, it was denied through the ESIA appeal process.
What Community Services did offer her is the standard 21 hours a week of home care while she is recovering from surgery.
For her this is problematic because she was talking to home care services and she found out that home care can only help out within the limitations of what community services can cover.
She found out that on her first day, home care can only spend 3 hours max with her. The home care worker can accompany her home in the cab. However, say if it takes 30 minutes for the cab to get from the hospital to her home, then that means the home care worker can only spend 2.5 hours at her home with he.
Meanwhile, 24 hours is ordered by the doctor.   
She also found out that 3 hours per day the limit that they can spend with her on the following days until she is fully recovered. The reason for that is because 3 hours per day times 7 days a week = 21 hours.
At this point I want my readers to know that I did have conversations with a couple of contacts I have with people who work in the home care profession. I found out what she is saying in the above paragraphs is all true.
There is another thing.
Many times we both heard in the community that social assistance recipients have trust issues caused by financially better off people stigmatizing them.
She tells me she is worried about home care workers coming into her apartment and stigmatizing her for being an ESIA client.  We have both often heard this from many people in the community.
Anyways, everybody agrees that when you're recovering from surgery more than anything you want your family present.
She asked if she could stay in the hospital for the first 24 hours following surgery, and the answer she got from hospital staff was no.  
What need to be understood by all financially better off people, including health care providers, is that people living in poverty, including those on income assistance, sometimes have different social structures and social values out in their wider communities.
This is why people in poor financial situations do not  have the same resources as people not living in poverty.
For instance financially better off people can make arrangements for things like follow-up care after day surgery because:
#1 – Quite often, financially better off people are married or, if not married,  they have common law partners. That's their solution right there.
#2 – Yes, it is known that there are some financially better off single people in our society. However a finally better off single person still has a much better capacity to find solutions by themselves.
This is also why Community Services must change the cohabitation policies for ESIA clients. See my article Happy ending after community services screw up.
I will end this article by saying, let's find a solution for people living in poverty when they need day surgery!   
Kendall Worth is a tireless anti-poverty activist who lives with disabilities and tries to make ends meet on income assistance.
---
With a special thanks to our generous donors who make publication of the Nova Scotia Advocate possible.