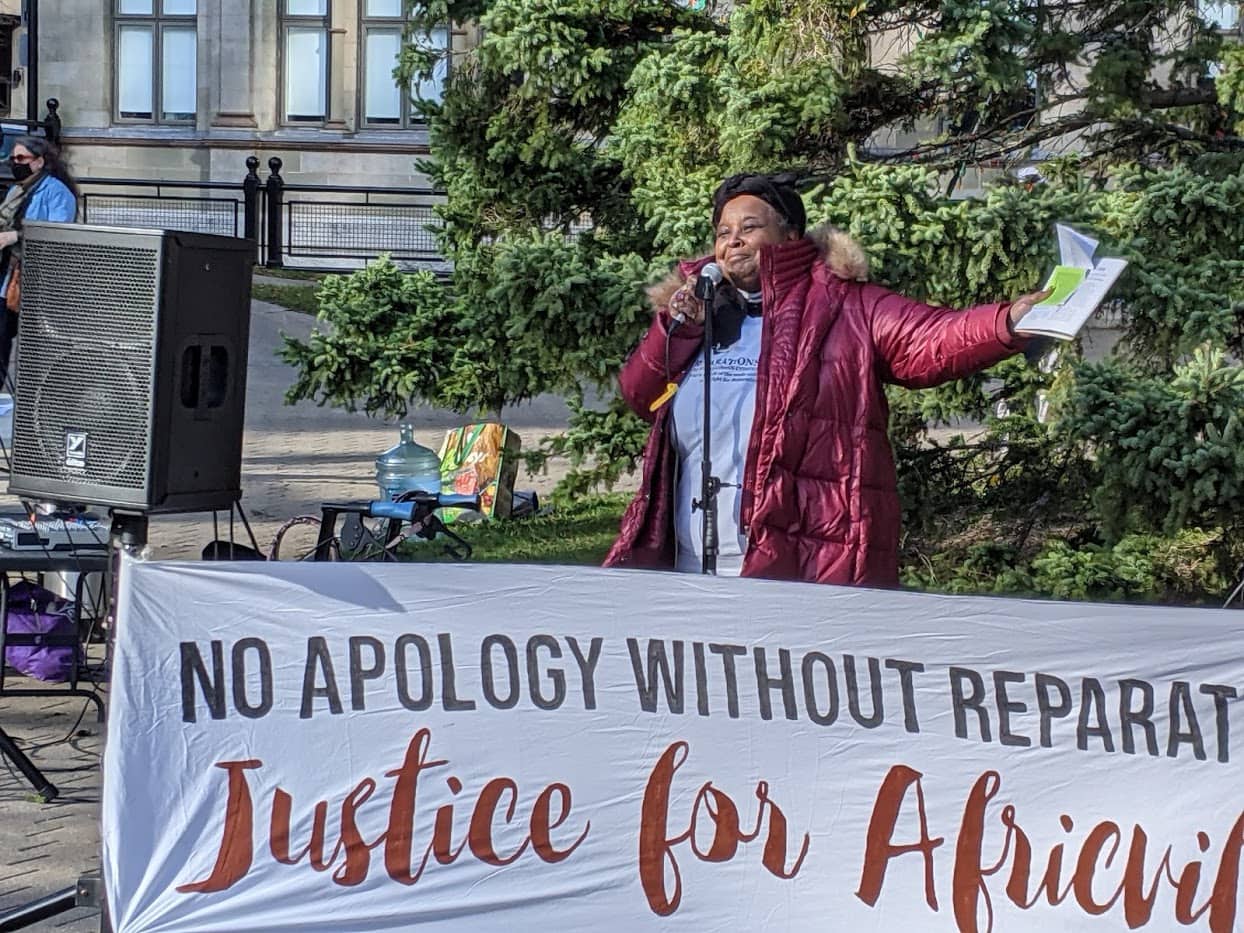 KJIPUKTUK (Halifax) – We should recognize and credit those African Nova Scotians who have made a difference in the past and continue to make a difference today.
Dr. Lynn Jones is such a person. She deserves praise for her lifelong advocacy and activism and her accomplishments within the African Canadian community and beyond.

Lynn Jones has worn many hats over the years, including historian, advocate, mentor, writer, trade unionist, organizer, advisor, public speaker; champion for environmental justice and the list goes on. Lynn is patient, kind, considerate, understanding, appreciative, transparent, honest, loyal, family oriented, helpful and an all around good person.
See also: I can't see this injustice continue. An interview with Lynn Jones
I have had the pleasure of knowing Lynn for a long time and indeed most of her family, and she is always the same way, meaning she does not change for convenience. She helps wherever and whenever she can.
Lynn challenges the narrative that erases and minimizes African Nova Scotian contributions to their own history and legacy. This is why I am writing this article about my dear friend.
Lynn Jones was one of the first African Nova Scotians to champion the effects of racism in and around African Nova Scotian communities, something that would later largely become known as environmental racism.
Given her extensive political experience and local, national, and international involvement in the trade union movement, Lynn advised and shared her knowledge with others who might not have had experience in this or in community development while developing a political strategy – first by engaging local political representatives and then by rallying the troops, including this African Nova Scotian. I too have been speaking out on this subject for years.
Over the years Lynn has always shared key strategies and used her extensive network to reach out to others for input. With her grassroots organizing, and the building and commitment by many in the African Nova Scotian community, she unselfishly provides energy towards the liberation of African people locally, nationally and globally. She shares her knowledge and expertise freely with others.
Much like Lynn Jones, many have kept our African Nova Scotian communities alive for generations, despite the environmental degradation, anti- Black racism and oppression they faced.
We must always thank Black women first, because they are the mothers of the African Nova Scotian community. We must similarly acknowledge those African Nova Scotian men who, alongside these women, have shared their extensive grassroots skills of networking and collaborating with others while holding their families' needs high.
Dr. Lynn Jones has always been and continues to be a bright committed beacon of hope for African Nova Scotians and all Canadians.
Lynn does not brag, so I will do it for her, Lynn Jones is all that and more!

Raymond Sheppard
In The Struggle for Life
See also: 45 years of activist history in eighteen boxes: the Lynn Jones African-Canadian & Diaspora Heritage Collection
With a special thanks to our generous donors who make publication of the Nova Scotia Advocate possible.
Subscribe to the Nova Scotia Advocate weekly digest and never miss an article again. It's free!