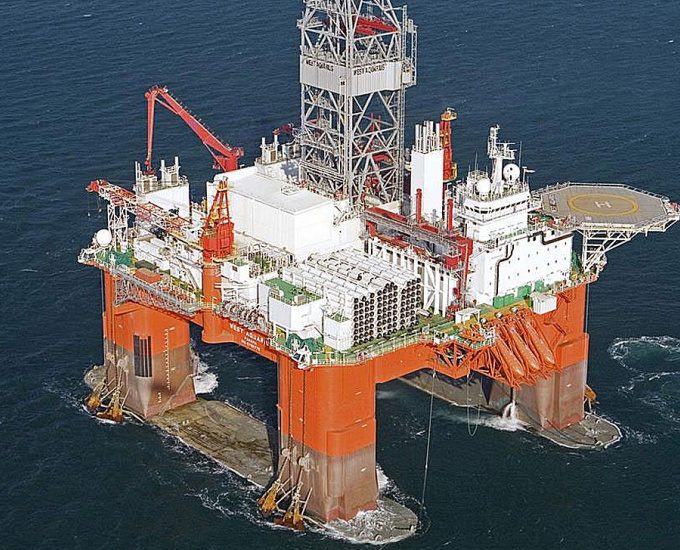 KJIPUKTUK (Halifax) – Earlier this month Chuck Porter, Nova Scotia's Minister of Energy and Mines, announced that he intends to extend the moratorium on oil and gas exploration and drilling on Georges Bank off Southwest Nova Scotia. 
That's a step in the right direction, says the Offshore Alliance, a coalition of fishery and environmental organizations that are calling for a full moratorium on offshore drilling in all of Nova Scotia's waters, and a full public inquiry into the social, economic, climate, and environmental impacts of offshore drilling and exploration.
See also: Open letter to Prime Minister Justin Trudeau re public inquiry on offshore drilling
"Georges Bank is probably the most valuable multi-species fishing ground in North America. It's the backbone of Nova Scotia's fisheries and very important for our coastal communities," says Jordy Thomson, the Senior Marine Coordinator at the Ecology Action Centre.
It will take some effort to formalize the announcement. The federal and provincial governments will have to work together to ratify legislation extending the moratorium, and in order to do that consultation must occur.
But the good news is that when all is said and done the moratorium will continue.
"It's really important to preserve those renewable resources over non-renewable fossil fuel extraction, which has all kinds of biodiversity risks, and of course, the big climate risks that everybody's concerned about," he says.
Nova Scotia, it's Canada's Ocean Playground, yet we hear and know very little about what's really going on there. Thomson is well aware of the challenge.
"The ocean is so remote to people, it's not something most people think about a lot. But there's such a strong connection between our offshore ecosystems and our day to day lives. There's the jobs and the revenue from our fisheries, and also the key role of sea bottom habitats in providing space for our key species. And then of course there is the crucial role healthy oceans play in mitigating climate change," Thomson says.
Despite what's happening with Georges Bank, the main threat to our offshore remains oil and gas exploration and drilling, Thomsom says. It's been quiet lately, but that can change quickly.
"There hasn't been a call for bids in Nova Scotia's offshore since 2018, mostly because of COVID and the low price of oil, but also because there haven't been any significant discoveries here in quite some time. Nonetheless, the province continues to invest in offshore expansion, he says.
Instead we should shift our spending to renewables and into transition policies to help affected workers move into other fields, Thomson says.
"A captured bureaucracy" – John Davis of the Clean Ocean Action Committee on Nova Scotia's cozy relationship with Big Oil