KJIPUKTUK (Halifax) – The Nova Scotia Court of Appeal says it's unjust to deprive an entire family of social assistance benefits just because the so called head of that family did something wrong. 
The decision will force the Department of Community Services to change the punitive and unfair practice, and to only withhold that portion of the benefits designated for the parent who is being punished. The department will also have to review the decision's impact on other regulations and policies.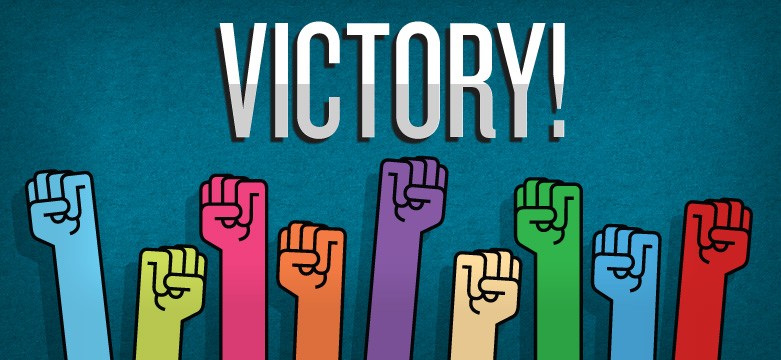 In 2014 Rosemary Sparks and her children were cut off from receiving any social assistance benefits, just because her husband missed an appointment with his employment counsellor.
The Sparks family knew this was unfair, and unsuccessfully appealed that decision, first at the Assistance Appeal Board, then at the  Nova Scotia Supreme Court, and finally, as we reported in June, at the Nova Scotia Court of Appeal.  
No wonder today's news is a big deal for the family.
"Right from the start we said this isn't right, this is an injustice and we must do something about it," says Rosemary Sparks. "So we set out to find out what we could do to change it."
They're doing this to all kinds of mothers with little babies. We said this has to stop, this is unethical.
"In the beginning it was about us, and about looking after our family, but then it became about ethics. They're doing this to all kinds of mothers with little babies. We said this has to stop, this is unethical," says Sparks.
Claire MacNeil is a lawyer who was granted intervenor status in the case on behalf of the Women's Legal Education and Action Fund (LEAF), a national organization that defends equality rights enshrined in the Charter of Rights and Freedoms.
This represents a huge change in the way government provides social assistance to people in this province," says MacNeil. "It means that approaches that can be seen as punitive are recognized as no longer being in accordance with Nova Scotia's obligations in respect to human rights. It's an important day."
The impact of today's decision may well exceed the specific regulation, MacNeil believes.
"This regulation is not an exception, there are other regulations that operate in a similar fashion. Our hope is that Community Services will have a serious re-think about how it implements all these regulations," she says.
A Freedom of Information request submitted earlier by the Nova Scotia Advocate established that each year hundreds of social assistance recipients are affected by the regulation. The Department of Community Services (DCS) handed out 465 suspensions last year, 177 of these affected a spouse and or children as well. This year there were 125 cases (up to mid-September), 53 of which affected entire families.
Cut offs like that will leave families without any benefits whatsoever, typically for six weeks and frequently come without a warning. Needless to say they leave families completely devastated.
"It happened to us in the middle of the winter," says Sparks. "Without warning and all of a sudden we were deprived of very basic things like a roof over our head, food, keeping warm, winter clothing for our kids, all these very simple things."
"It was an extremely difficult time, that's for sure. My husband was dealing with high blood pressure and fainting spells, and I had health issues too, anxiety and depression that I have struggled with my entire life," she says.
The Court of Appeal decision is important not just because of particulars of the case, but also because of the kinds of arguments presented by McNeil and Vince Calderhead that the court now to some extent has validated.
Calderhead, at the time with Nova Scotia Legal Aid, raised issues around Charter values and international agreements ratified by Canada and Nova Scotia, in particular the United Nations International Covenant on Economic, Cultural and Social Rights, which includes a section on the right to social security.  
McNeil's arguments relied heavily on Canada's Charter of Rights as it applies to the rights of women and children.
As well, the decision recognizes the racialized nature of poverty in Nova Scotia as an important factor that Community Services cannot ignore. The Sparks family has African Nova Scotian roots and poverty rates for racialized families in Nova Scotia are three times higher than other households.
All in all, a good day for the Sparks family, and for all people on social assistance.
"I was hoping for the best and expecting the worst. We're so happy and grateful to our lawyers, and to everybody who helped. It really was a team effort," says Sparks. "Vince and Claire have such a genuine passion, and I appreciate that so much."
Updated:  Earlier today we asked Community Services to comment on the decision. Shortly after publication of this story we received the following comment from Heather Fairbairn, media relations advisor speaking on behalf of the department.
"We have just received the court ruling and we will be working with staff and legal counsel over the next few days to understand exactly what the decision means for the department and our clients. The intent of the Employment Support and Income Assistance (ESIA) program is to help people be as independent as possible. Under the program, people who are employable are required to actively participate in employment activities," writes Fairbairn.
If you can, please support the Nova Scotia Advocate so that it can continue to cover issues such as poverty, racism, exclusion, workers' rights and the environment in Nova Scotia. A pay wall is not an option since it would exclude many readers who don't have any disposable income at all. We rely entirely on one-time donations and a tiny but mighty group of kindhearted monthly sustainers.