KJIPUKTUK (Halifax) – HRM Council has voted to give $20 million to Schooner Sports and Entertainment (SSE) toward a football stadium. A stadium is for people (read: men and boys) who wish to pay to watch professional football. Let's not pretend a stadium is for something else.
Here are 5 big ideas that HRM could do with $20 million:
1. Breakfast programs in every school for every student who wants to eat
Nourish NS estimates that a school breakfast program costs $1.00 per student. In consultation with the Halifax Regional Centre for Education (which encompasses the former Halifax-Dartmouth School Board), Nourish NS sets out the menus and the costs for school breakfast programs in Halifax-Dartmouth. There are 52,000 elementary and secondary students in HRM. At $1.00 a day, times 174 school days each year, it would cost just over $9 million per year to give all students in HRM a healthy and varied breakfast.
https://www.nourishns.ca/about
2. Build 200 Affordable apartments in HRM
US sites indicate that to build one unit in an apartment building costs from $64,000 to $85,000. The price includes appliances, carpeting, counters, cabinets, light fixtures, windows, wiring, etc. Given materials and labour tend to cost more in NS, I suggest we take the average which is $75,000 per apartment, and add on another $25,000 to round off the cost to build each apartment $100,000. $20 million dollars would buy 200 apartments. True the cost of land is not included in the estimates, but we know the province and HRM have land to sell. Just like the province or HRM will probably make a land deal for the stadium, we can hope they will give the land for affordable housing.
https://www.fixr.com/costs/build-apartment
3. Add more buses and bus routes to Metro Transit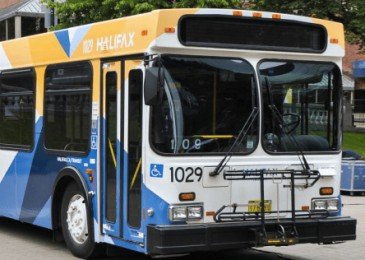 Each new bus costs about $550,000. $20 million could pay for 30 new buses.
https://www.liveabout.com/bus-cost-to-purchase-and-operate-2798845
4. Help to pay for heating and electricity
A few years ago, the Canadian Centre for Policy Alternatives-Nova Scotia (CCPA-NS) introduced the idea of a Universal Service Program (USP). The program would cover the baseload electricity and heating needs for households earning under $40,000 per year, if energy costs exceed 6% of the household's income. The USP program to assist 25,000 low income households in Halifax-Dartmouth would cost $16 million.
https://policyalternatives.ca/publications/facts-infographics/infographics-nova-scotia-alternative-budget-2014
5. Subsidize high quality affordable child-care
For many years daycare advocates have called for a publicly-run child-care system. Mount St Vincent University economics professor, James Sawler, says that, for example, every $1 Quebec puts into early childhood education, the province gets back $1.05, and the federal government gets back $0.45 in taxes. This is because quality, dependable child-care increases women's ability join the workforce, and increases their incomes. With better incomes, women then pay more taxes. Putting $20 million into a public child-care system (like our school system) would be a step toward high quality, affordable care for all families who want it.
https://www.cbc.ca/news/canada/nova-scotia/daycare-childcare-mount-saint-vincent-university-education-early-childhood-education-1.4706149
Judy Haiven is on the steering committee of Equity Watch, a Halifax-based organization which fights bullying, racism and discrimination in the workplace. You can reach her at equitywatchns@gmail.com
With a special thanks to our generous donors who make publication of the Nova Scotia Advocate possible.
Subscribe to the Nova Scotia Advocate weekly digest and never miss an article again. It's free!