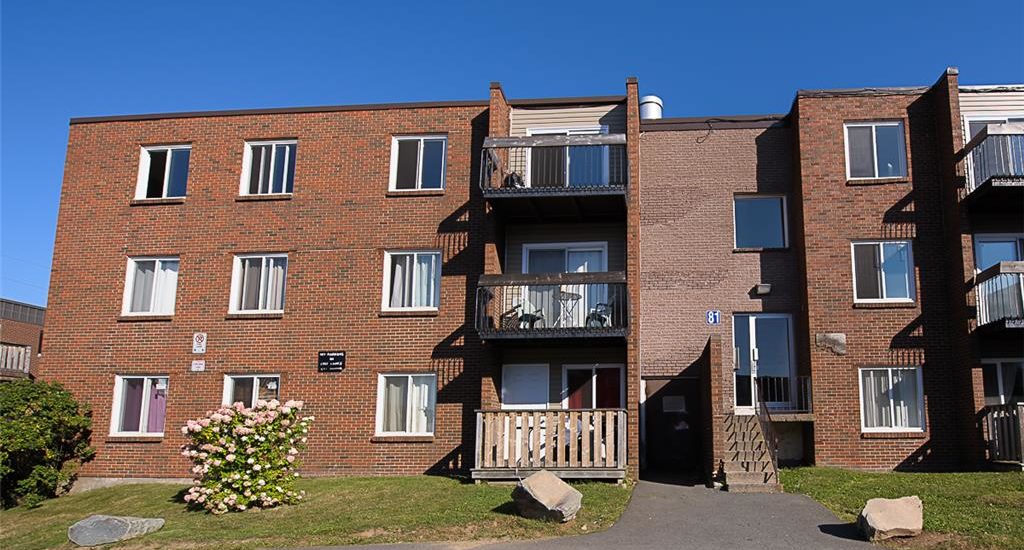 KJIPUKTUK (Halifax) – The COVID-19 pandemic has put a growing number of Nova Scotians at immediate financial risk. People face lay-offs, hour-reductions, and interruptions of income. Most lack the financial resources to sustain themselves for who knows how long.
This is why the provincial government must take urgent action. A rental payment freeze combined with a complete ban on evictions is the most time-sensitive measure currently required, and must be put in place before rent is due on April 1st.
Local organizations like the Halifax Workers' Action Centre and the Fight for $15 and Fairness campaign have criticized the combination of inadequate wages and high housing costs since long before the arrival of the pandemic in Nova Scotia. $19 per hour constitutes a livable wage for the city of Halifax, while the minimum wage hovers at just $11.55.
For many in the province, paying rent has therefore always been a struggle. To expect low-wage earners currently facing income-loss to pay rent is not only unreasonable, but also dangerous.
"It was clear even before the pandemic that the Liberal government has failed low-income individuals who cannot afford the exorbitant cost of rent in Halifax," says Stephen Wentzell, drug-store employee and organizer with the Fight for $15 and Fairness campaign. Under COVID-19, he fears the situation will quickly worsen.
To follow public health directives, including the practice of self-isolation and quarantine, individuals have been asked to stay home. Housing security therefore plays a vital role in curbing the spread of the virus.
"Thousands of Nova Scotians are already in precarious living situations," says Wentzell. "Without guaranteed housing during this unpredictable time, staying home will be challenging for some, and containing the virus will become more difficult."
While the Nova Scotia government has taken measures to limit evictions, more comprehensive action is required. Currently, only tenants directly impacted by COVID-19 benefit from the eviction ban, leaving many still vulnerable to homelessness.
"Any eviction during the pandemic exposes individuals, and the public, to unnecessary health risks," says Asaf Rashid, lawyer and volunteer with the Halifax Workers' Action Centre. "The eviction protection needs to apply to everyone."
What's more, the temporary eviction ban merely postpones COVID-19 related evictions rather than preventing them entirely. "The suspension does nothing to solve the problem that many tenants are now facing. Delaying evictions merely kicks the can down the road," says Rashid.
It also remains unclear if tenants will be excused from any rental debt accumulated due to COVID-19 related income loss. "Months from now, when the suspension ends, where exactly are tenants supposed to find the money to cover their rental debts?" asks Rashid. "Without a reprieve for tenants, a crisis of mass evictions awaits."
See also: News brief: Rent poor in Nova Scotia
For low-income workers, the risk associated with repayment is even greater. "Expecting rental payments retroactively is unsafe and unfair," says Wentzell. "We need clear and direct action to protect Nova Scotians so we can stop living in fear and hopefully someday get back on our feet."
Even from an economic standpoint, paying rent has little value. "It would be better to have people invest what little they have left in necessities, like food. This would help keep essential workers employed and sustain families as they wait for whatever government support may be available to them," says Rashid. "Why should landlords enjoy income security when those more vulnerable than them do not?"
In light of the circumstances, the federal government has taken measures to expand E.I. benefits and other social programs. However, if the majority of that support is drained by rental payments, the assistance will be undermined if not rendered totally ineffective.
The COVID-19 pandemic has shed light on a pre-existing need for better worker and tenant protections in Nova Scotia.
"The unaffordability of rent has been an issue for years and has remained unaddressed," says Rashid. "Many are now in distress about how they will be able to survive if they continue to owe rent after having lost an already inadequate income. This crisis has been brewing for a long time."
Now more than ever, the provincial government must take matters of housing and income inequity seriously.
With a special thanks to our generous donors who make publication of the Nova Scotia Advocate possible.
Subscribe to the Nova Scotia Advocate weekly digest and never miss an article again. It's free!